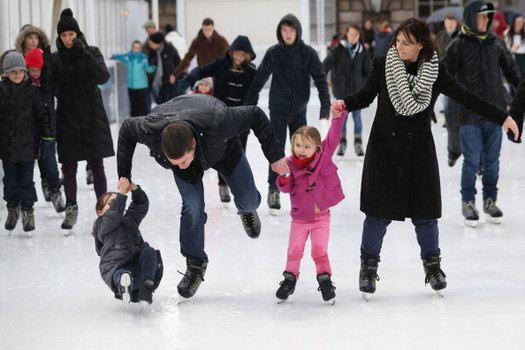 Today is your last chance to take advantage of this wonderful free and family oriented March Break event being offered at the Ricoh Coliseum in Toronto, Ontario. From March 16th until today, the Ricoh Coliseum will be running a free Family Skate between the hours of 12:30pm and 4pm. You will be required to bring your own gear to this event, as the Ricoh Coliseum does not rent gear, and you should also be advised that children 12 years and under must wear a CSA approved helmet to gain access to the skating rink.
There will be a limit of 250 people at a time on the rink, so I'd suggest getting there early to secure a place for you an your family.
You can check out more free events going on around the GTA for the March Break at the city of Toronto's March Break webpage.