Thanks to Shop Girl for letting us know that the Robeez store is offering an additional 25% off all orders TODAY ONLY.
To sweeten the deal even further there is also FREE SHIPPING until December 10th.
These shoes are the best! I think every mom I have known in the last few years has had at least one pair.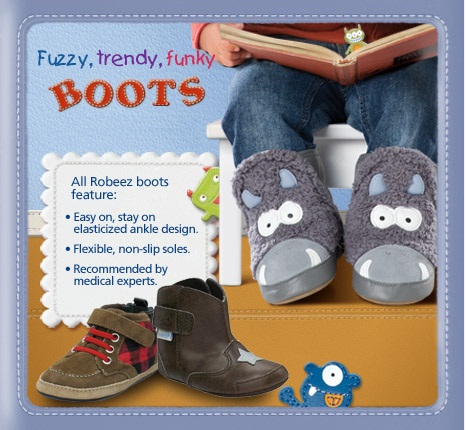 Enter promo code: GIFT25 at the checkout to receive your discount.