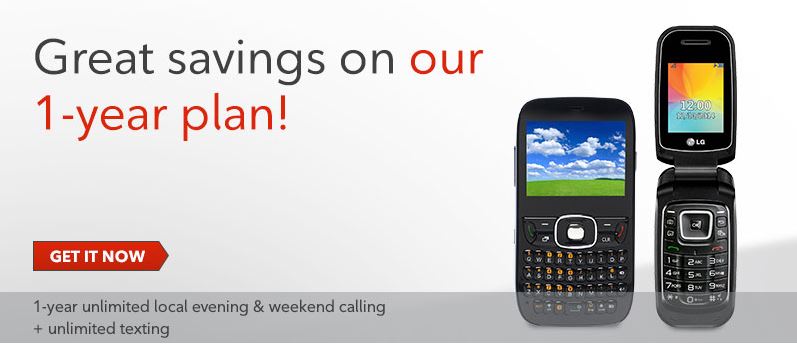 If you are one of those people who use a cell phone only for emergencies and make very few calls, Rogers has a limited time offer that may interest you.
They are advertising a plan with unlimited local calling during evenings and weekends with unlimited text messages for only $120 per year!  At only $10 per month, this is probably the lowest you will find while getting decent coverage.  It includes 50 minutes of day time calls to last you the year, in case you do need to make that emergency call and additional minutes or long distance are priced at $0.50/minute so would quickly add up if you do use it for calling.
If you are more of a text person though, you get unlimited Canadian text messages (outgoing and received) and voicemail, call display, and call waiting are included.
This plan does not include a phone, but most unlocked phones have no issues with the Rogers network. If you want to stay with well known stores, Staples has unlocked phones starting at $50 while Best Buy has a very basic phone starting at $40.  Many stores or online outlets will have refurbished phones at great deals and you can always check Kijiji etc for local deals.