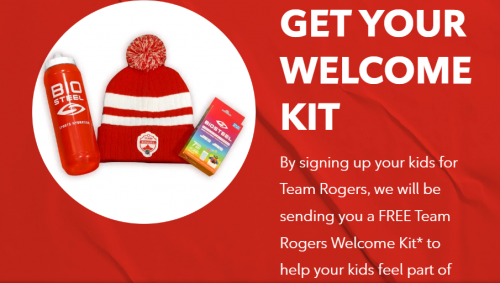 Your kids can get drafted by Team Rogers Canada, and get this free welcome kit by mail! Sign them up through the link below, and your child will be sent a welcome kit containing a Team Rogers Toque, a Biosteel Team Bottle, and Hydration Mix Sticks!
This offer is available while supplies last, and if you sign up by March the 1st, 2023, you will be entered in a contest for the chance to win a $150 "Signing Bonus." You can also register your kids for access to virtual events with NHL players and coaches, create your own trading card, play virtual games, and participate in digital challenges to win NHL swag.
When you sign up you will first provide your own name and information, and then you will be asked to provide your child's name and information.
Click here to get your free welcome kit from Team Rogers Canada.