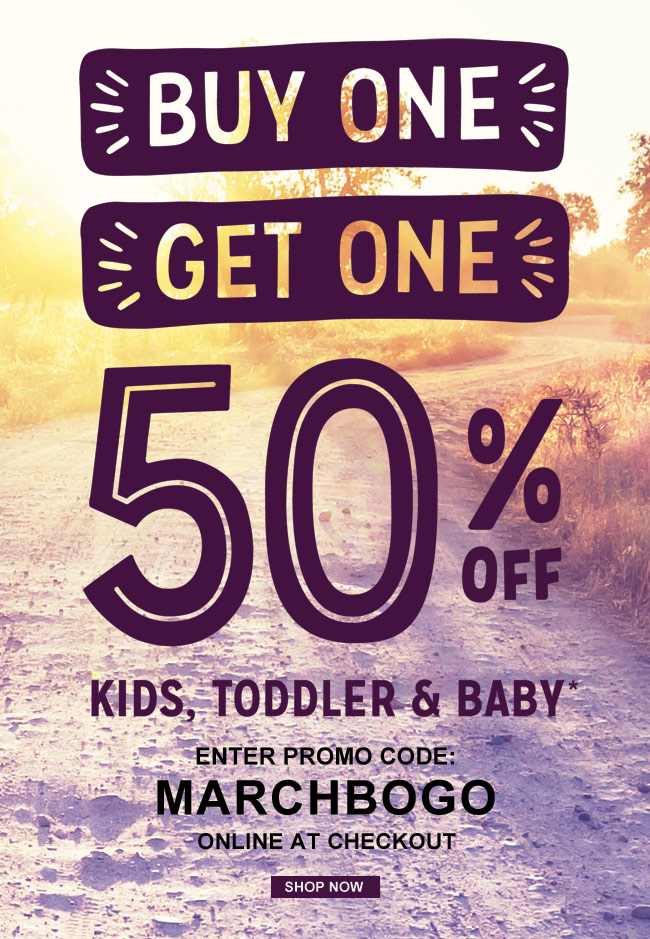 Roots Canada is having a sale on all regular priced kids, toddler and baby clothing where when you buy one regular priced article of clothing, you can receive your second piece, of equal or lesser value, for 50% off. To receive this discount, you will have to enter the Roots promo code, MARCHBOGO, at the checkout and you will also only have until March 23rd at 10am EST to use the promo code.
There are a number of adorable onesies and sweats being sold right now at Roots within the spring collection for babies, meaning this buy one, get one event is an excellent opportunity to curate some inexpensive sets. For instance, I was able to pick up this gush worthy bee James onesie ($20) and these Irene sweatpants ($24) for just $34.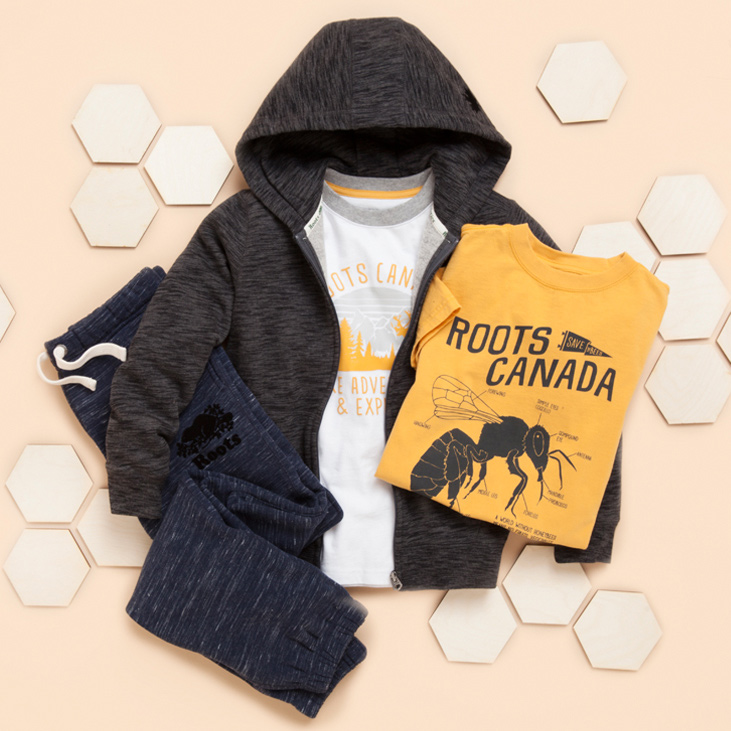 For your older children, you can even use this 50% off promo code to combine items to create a cozy outfit for cooler days at school. An older boys version of the  baby 'bee' onesie, is this cotton boys Bee T-shirt ($16). This tee could be paired with either sweatpants ($36) or a hoodie ($44), but remember that the item that will be discounted will be the cheaper one (in this case, the bee tee would be reduced to $8).
In buy one, get one 50% off events it's normally in your best interest to pick two items that are either exactly the same price or very close to it, as that way you'll be saving yourself the most by spending the least.
Roots offers free-shipping on all orders that exceed $50.
Click here to begin shopping the kids, toddler, and baby buy one, get one 50% off event at Roots Canada.