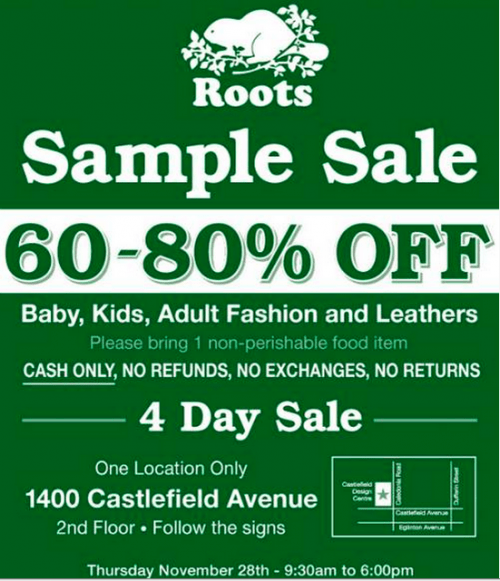 Thank you CouponLady for posting this!  Roots Canada is having an amazing 4 day sale at their Castlefield Avenue location, that brings items 60-80% off! All your regular, favourite Roots Canada items at a price you won't want to miss!
The Roots Canada sale at Castlefield Avenue runs from November 28- Dec 1, 2013 beginning at 9:30 am until 6:00 pm.  The only catch is to simply bring a non-perishable food item with you, and the deal is on!
The location for this Roots Canada outlet is at 1400 Castlefield Avenue, with the major intersection being Eglington and Caledonia.
Additional details on this Roots Sample Sale can be found here