Expand your fall wardrobe for way less with the Roots Canada Welcome to Fall Sale Event. Shop online today and save an extra 25% off sitewide. Discount automatically applies once items are added to cart. This sale is valid until 10:00 am EST on Monday, October. 15th, 2018.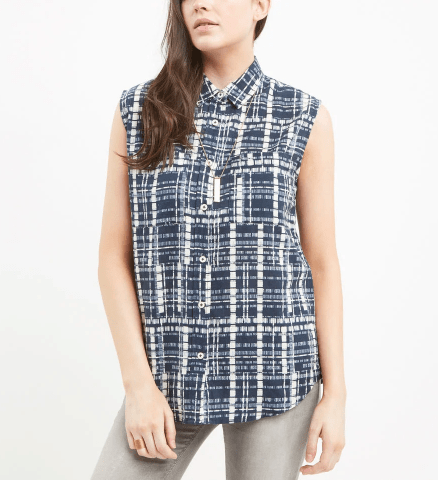 This Women's Lindford Cascade Blue Shirt is on sale for $19.98 (originally $68), but with the 25% off sitewide deal that automatically applies in your cart, you get it for only $14.98! You save $53.02 off the original price. Our essential style this summer, our Lindford Shirt features an easy-wearing, sleeveless silhouette made from 100% cotton for a breezy feel.
Roots is offering free shipping on orders of $50+.