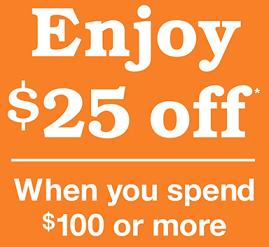 Until March 12th save $25 when you spend $100 or more at Roots stores or online.
Seems like tons of stores are offering this particular savings right now. Maybe they are trying to entice people to spend whatever money they have left over after Christmas and Valentines? If you happen to have any money left then it's definitely a good time to be scoring some deals at the mall.
I don't shop at Roots often, but the things I have purchased there have outlasted anything else in my closet. So they are definitely worth the extra cash.
Thanks couponlady!