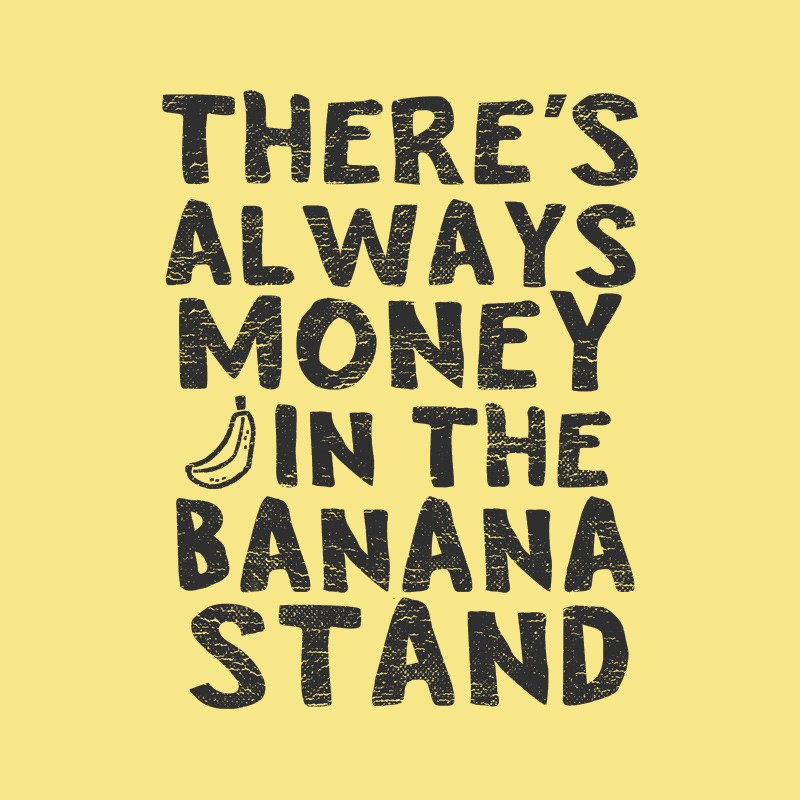 A lot of the time you hear people bemoaning getting older, but there are quite a few perks to punching above the ~55 age class. Whether you're buying air travel, or going out for a movie with friends, there's usually a way that you can find a way to cut corners using senior discounts (which typically begin around 50-55).
Here's a round-up of the deals around Canada that you can take advantage of as a senior:
Food and Entertainment:
Parks Canada Pass: discounted yearly pass to National Parks or historic sites. Ages 65+
Toronto Symphony Orchestra: 25% off on select shows for CARP members
1-800-Flowers.com: 20% off or $20 off purchases of $79.99 or more for AARP members
AMC Theatres: discounted tickets available for ages 60+
National Parks: free entrance to national parks with purchase of $10 Senior Pass
Regal Cinema: discounted senior movie ticket for ages 60+
Cinemas: (Cineplex Odeon, Landmark) offer senior discounts.
Arby's: 10% discount at participating locations for Ages 55+
Bruno's Fine Foods: 10% off every Wednesday
M&M Meats: 5% discount for 60+, 10% off if you spend over $30
Bulk Barn: 10% senior's discount every Wednesday
Taco Bell: free drinks for seniors at participating locations
Wendy's: free drink at some locations if your are 55+
Applebee's: discount with the free Golden Apple Card
Dunkin Donuts: free donut with large or extra large drink purchase
Farm Fresh: 5% off Tuesdays and Thursdays for ages 55+
Goody's: Join Club 50 Plus (free), and get 20% off every Tuesday
IHOP: order from the 55+ menu for discounted fare
McGavins Bread Basket: 10% off Wednesdays
Subway: 10% off for ages 60+
Taco Bell: free drinks for seniors
McDonald's: discounted senior coffee at participating locations
Burger King: seniors discounted coffee
KFC: free small drink with any meal for ages 55+
Denny's Restaurant: seniors discounted section on menu
White Spot: ask for seniors discounted menu
Safeway: 10% off on Air Miles, First Tues, Customer Appreciation Day, min $35 with Safeway card
Giant Tiger: select senior discounts by location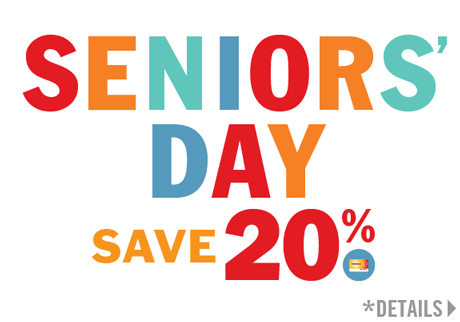 Pharmacies and Drug Stores:
Shoppers Drug Mart: last Thursday of every month, Optimum card holders get 20 per cent off for customers 65 and older (some locations age 55)
Lawtons Drugs: one day per month seniors get 20% discount for people 55+
Rexall PharmaPlus: 20% off on senior's day
Pharmasave: offers a 10% off offer for one day
Hotels and Banks:
Scotiabank: offers seniors a free basic account and other discounts.
TD: offers a rebate of up to 25% on monthly chequing fees for people 60+
National Bank: offers a $3.95 account for people 60+
RBC: offers rebates to people 65+
CIBC: has a 60 Plus Advantage program
BMO: offers discounts to people 60+
Best Western: 55+ receive 10% off or more
Sandman Hotels: sign up for 55Plus Program for discounts at all locations
Wyndham Hotels: 10% off ages 50+
Choice Hotels: 10% discount when you book in advance for 60+
Marriott: save 15% or more off rates for ages 62+
DoubleTree: ages 65+ are eligible for senior rate
Holiday Inn Express: discounts available at participating locations for ages 62+
Hyatt: save up to 50% at participating hotels
Days Inn: 60+ enjoy special savings off our Best Available Rate when they stay at participating Days Inn hotels
Hilton Hotels: paid membership plan for ages 60+, guarantees low rates, and 20% off meals at participating restaurants
Howard Johnson Hotels: 55+ entitled to a 10% discount
Travelodge Hotels: 50+ receive a 10% discount off regular room rate. Seniors can also receive in-room coffee, no long distance access charges and free weekday lobby newspapers
Shopping and retail discounts:
The Bay: 15% savings to people 60+ on first Tuesday of every month
Salvation Army Thrift Stores: 10% savings every day to everyone 60+
Banana Republic: 50+ receive discount, varies by location
Laura Secord: 15% senior's discount on first Monday of every month
Michael's: save 10% on regular and sale-priced purchases everyday
Carlton Cards: 10% off every day
Goodwill: 10% discount one day a week for ages 55+
Value Village: 30% off Tuesdays
Canadian Tire: 10% off first Wednesday on regular priced items
Cloverdale Paints: 15% off on any day 25% off paint, 15% off tools and accessories
Liquor Depot Barn: 5% off Tuesdays
Lordco: 30% off any day on regular priced items
Rona's: 10% anytime
Hallmark: 10% off one day a week, age date varies by location
Travel and transportation:
Amtrak: 15% discount on adult rail fare with some exclusions for ages 62+
Budget: save up to 25% off of the lowest discountable car or truck rental rate, must be a CARP member
Hertz: discounted rates through the 50 Plus Car Rental Program
Via Rail: offers 10% off to anyone 60+
TTC: students and people 65+ both pay the same reduced fare
Greyhound: offers 20% savings for ages 62+
British Columbia: all public transportation system offer a discount to seniors 65+
Calgary Transit: discounted annual pass if you're 65+
Winnipeg Transit: senior's fare for ages 65+
Ottawa Transit: seniors ride free on Wednesday plus senior's discount available
Halifax: seniors ride free on Tuesdays (10 am – 3:30 and after 6 pm)
St John's: Metrobus offers a discounted monthly pass to seniors 65+
BC Residents: 65+ can ride the ferries for 50% off Monday through Thursday, except on holidays
Please comment below if we've missed any that you think we should add to the ever growing list!