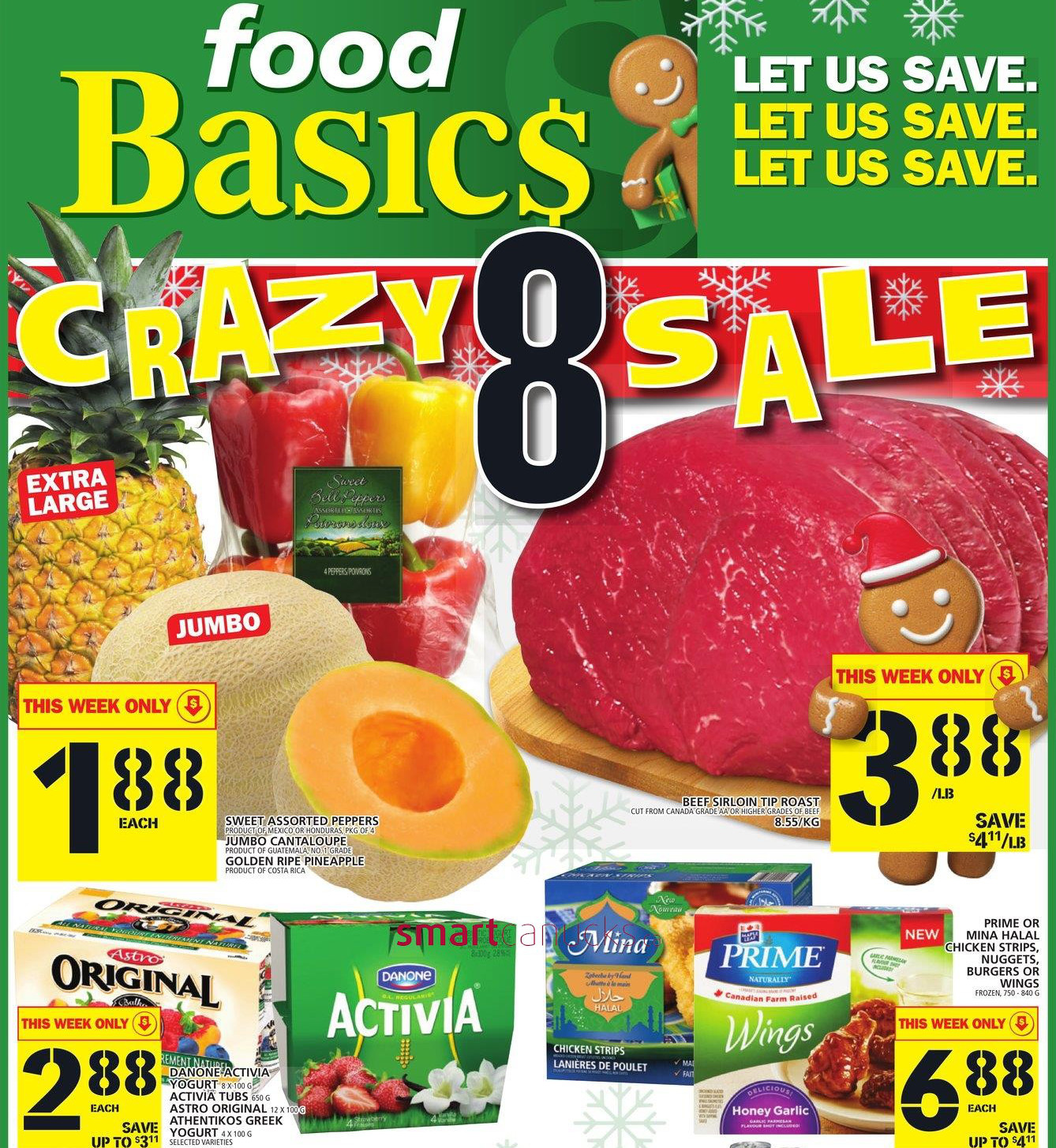 Food Basics is having a Crazy 8's sale this week,December 3 to 9,and there are so many tasty food items to choose from, from fruit, to breads and beef. Some items are as low as $0.88!
Some items that stood out were the Beef Sirloin Tip Roast for $3.88/pound. You SAVE $4.11/pound! Enjoy the flavors of summer even in December with Sweet Assorted Peppers, Jumbo Cantaloupe and Golden Ripe Pineapple for only $1.88 .Selected varieties of Oasis Orange Juice, Health Break and Irresistible Orange Juice or Juice Blends are  only $1.88 each this week.You save up to $2.11. These are Food Basics Flyer Deals you just can't pass up.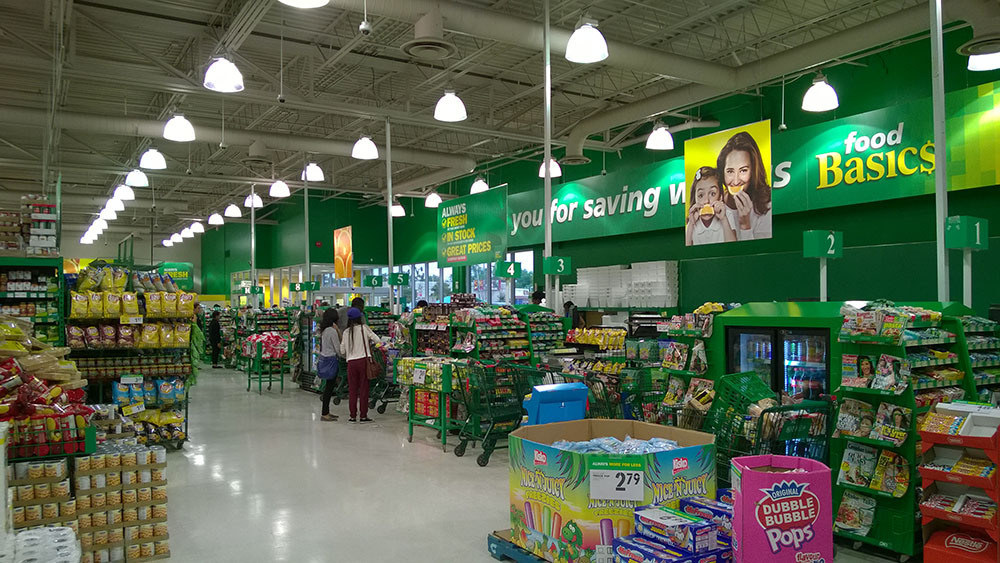 For your holiday dinners and deserts you many want to grab some Lacantia Original Cream Cheese for only $1.88 each for a savings of $1.41, or Mini Sugar or Shortbread Cookies for only $2.88 each.  1KG Delectable Collection Cheesecake, Baker Street or La Rocca Cakes for for only $8.88, a savings of up to $6.11, is sure to satisfy your sweet tooth friends!
And it's not only food that you can find deals on in the Food Basics Flyer. Selection window wiper fluid is going for $5.88 per case, which equals $1.47 per jug. It's $1.99 per jug when purchased separately, so you save $4.11 when you buy a case. Selected varieties of Purex or Woolite laundry detergent, or Snuggle fabric softener are on sale for $6.88 each, a savings of up to $6.11.