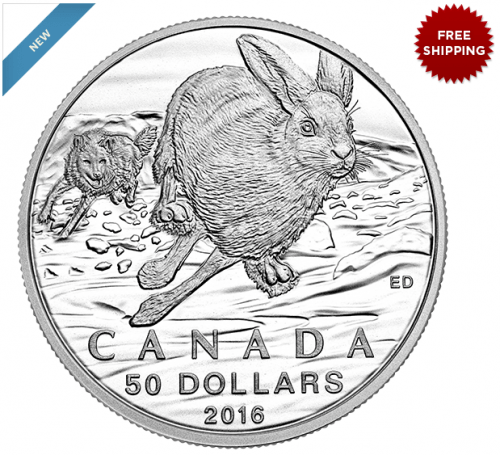 The Royal Canadian Mint has come out with a new silver coin featuring a scene straight from the great Canadian wildlife. Pictured is a hare escaping from a wolf; running like the wind, he's too swift to be caught! This limited edition 99.99% pure silver coin is $50, is tax-free, and includes free shipping.
There is free shipping on this item.
Click here to buy this silver coin from Royal Canadian Mint.