Do you remember when you were younger, wanting to be a Disney Princess when you grow up? Relive your childhood memories with these Royal Canadian Mint limited edition Disney Princess coin collection. The Royal Canadian Mint released 2 different collections of the Disney Princess Coin Collection, each collection features Snow White, Ariel, Cinderella, Jasmine, and Aurora , one was a 1/4 oz Pure Gold Coin and the other was the 1 oz. Fine Silver Coin. The Gold Coin version was sold for $699.95 for each coin, and only 1,000 was made of each Princess. The Fine Silver Disney Princess Coin Collection sells for $114.95 for each coin and 10,000 was made for each of the Disney Princesses. There are still a few of the Disney Princess Silver Coin Collection left! Unfortunately, the Disney Princess Gold Coin Collection is now all sold out.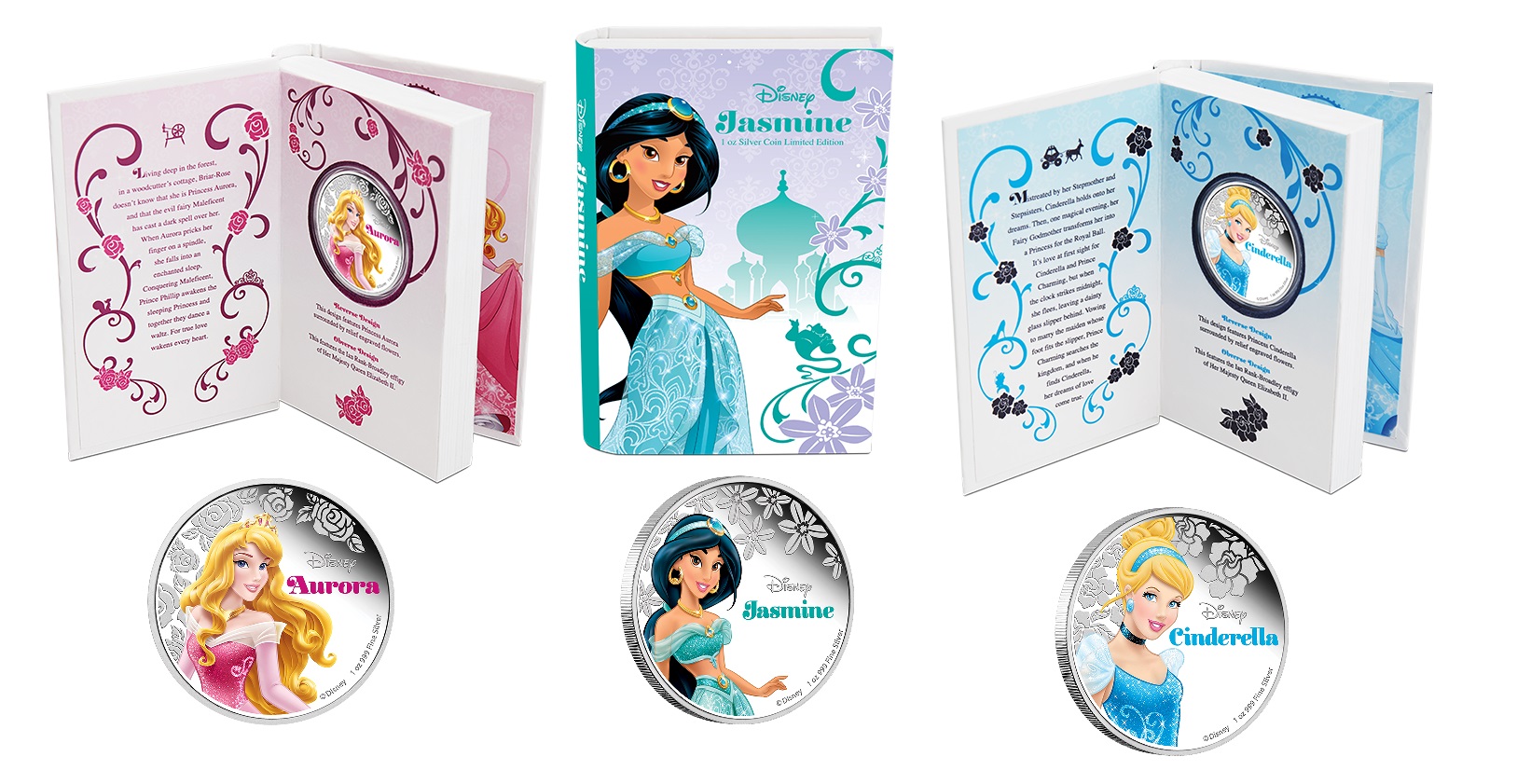 The Disney Princess Fine Silver Coins that are still available are: Aurora, Jasmine, and Cinderella.
Each coin is:
Officially licensed by Disney Consumer Products with a limited worldwide mintage of 10,000 coins.
Contemporary, colourful coin and packaging design.
Proof quality 1 oz. fine silver coin.
Presented in delightful fairy-tale book style packaging
Comes with free ground shipping (The Cinderella coin comes with free expedited shipping)
All coins are 100% money back guaranteed
Click here to shop at the Royal Canadian Mint!