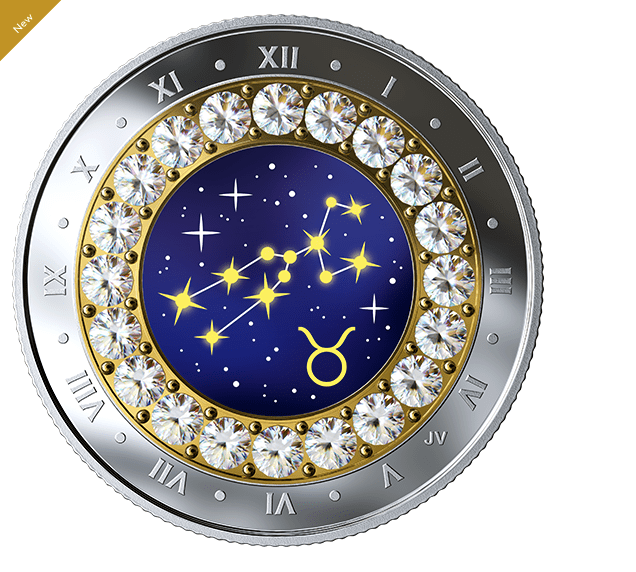 Royal Canadian Mint has released two new coins this year. First, this 2019 Taurus: Zodiac Series – Pure Silver Coin Made with Swarovski Crystals – Mintage: 4,000 features an engraved outer ring of Roman numerals that captures the look of a classic timepiece. An inner ring of Swarovski® crystals surround a colourful zodiac-themed image, which pairs the constellation and symbol associated with Taurus (April 21-May 20). Get yours today for $54.95!
Another new coin Royal Canadian Mint released is this Disney's Sleeping Beauty – 1 oz. Pure Silver Coin (2019) that celebrates the animated Disney film's iconic 60th Anniversary. The coin features striking engraved images of Princess Aurora, Maleficent, and the iconic "true love's kiss" scene, along with a classic banner denoting "Disney Sleeping Beauty". Get yours today for $119.95, plus FREE shipping!
Royal Canadian Mint offers FREE shipping when you spend $100 or more.