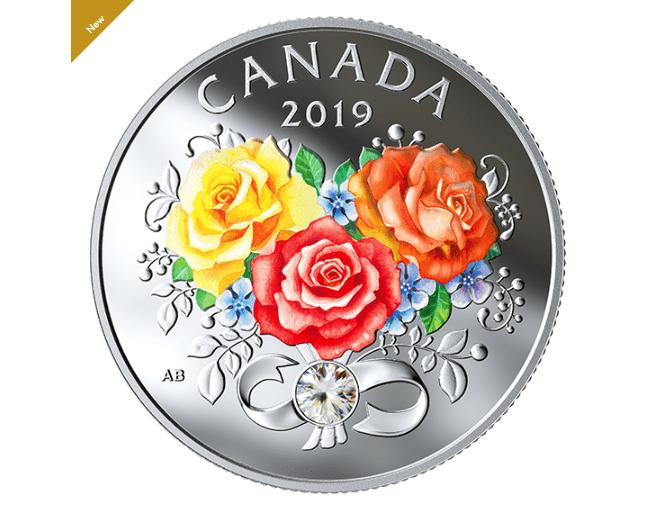 Royal Canadian Mint is introducing 2 new beautiful 2019 coins. The 2019 Celebration of Love Pure Silver Coin Made with Swarovski® Crystal celebrates the gift of love with an everlasting bouquet. Tied with a ribbon shaped like the infinity symbol, each rose is clad in a symbolic colour—yellow for friendship, red for romance, orange for affection—as a reminder that throughout our lives, love can bloom in many different ways. Get yours today for only $54.95!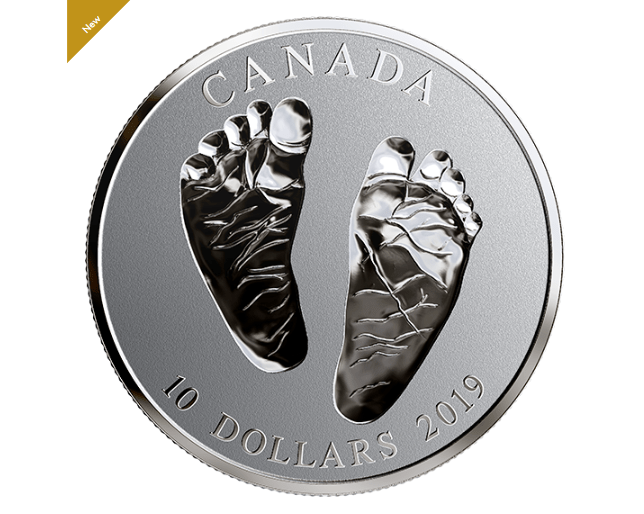 The 2019 Baby Gift – Welcome to the World Silver Coin captures the essence of that happy time with a heart-warming design of baby feet struck incuse into the coin, like footprints in the sand. But unlike sand that shifts and fades with time, these imprints are pure silver and last forever! Get yours today for only $59.95!
Royal Canadian Mint is offering free shipping on orders of $100+.