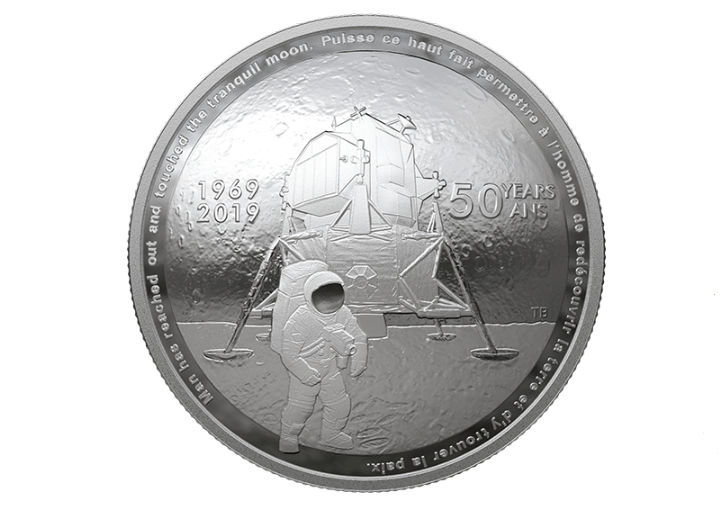 Royal Canadian Mint is offering new collectible coins. The 50th Anniversary of the Apollo 11 Moon Landing Pure Silver Coin commemorates one of humanity's greatest achievements.  50 years ago, humanity imprinted the first footstep on the surface of our natural satellite. History was made. Now, we look back on this day as a milestone in human history, literally reaching for the stars.
While the United States launched and landed the spacecraft, Canadians also have every reason to celebrate. In fact, many don't know that the landing gear for the Apollo 11 Lunar Module was designed by the Canadian company, Héroux-Devtek. Technically, Canadian technology was the first object of Apollo 11's mission to touch the Moon! Get yours today for only $139.95!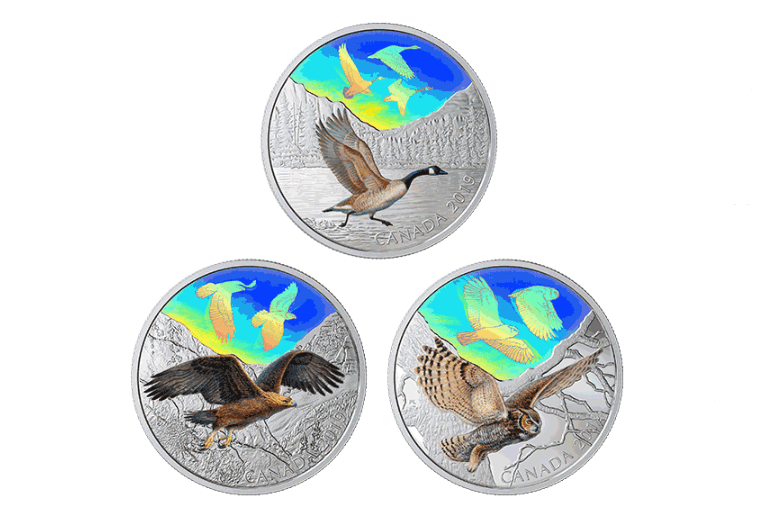 The Majestic Birds in Motion Pure Silver Hologram 3-Coin Subscription starts with the Canada Geese Coin. Moving between the realms of land and sky, a bird's airborne agility never fails to inspire awe. The Royal Canadian Mint's Majestic Birds in Motion 3-coin series pays tribute to the marvel of avian flight through three great Canadian icons, whose graceful movements in our skies are reproduced using multi-frame holograms. Get yours today for only $189.95!
Royal Canadian Mint is offering free shipping on orders of $100+.