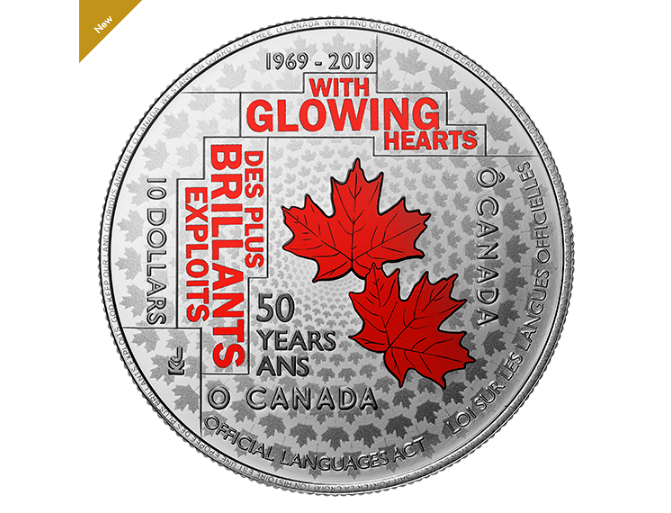 Royal Canadian Mint is offering new collectible coins. The 50th Anniversary of the Official Languages Act Pure Silver Coin commemorates the 50th anniversary of the first Official Languages Act, which gave equal status to English and French in Canada—two languages that represent more than 300 years of shared history. Its design features two maple leaves—one for each official language and both clad in red—against laser-engraved leaves that pull you into the celebration and represent a surge of pride. But the beauty of this piece lies in the little details, almost invisible to the eye! Take a closer look at the text along the design's rim: you'll find the bilingual lyrics of "O Canada", presented in the two languages that play a big part in defining who we are. Get yours today for only $49.95!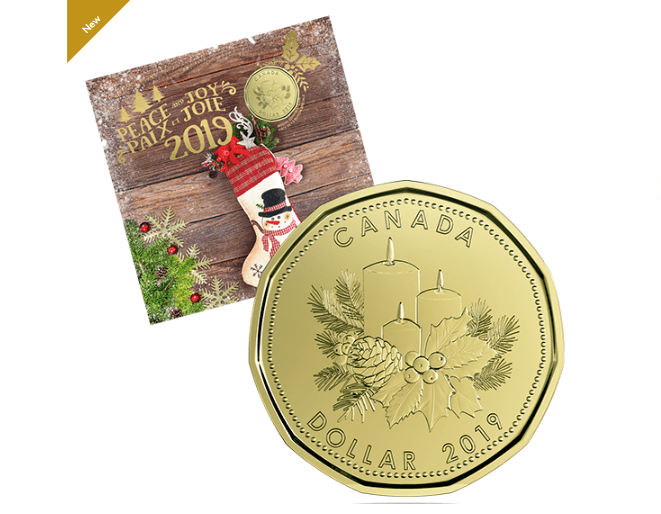 The 2019 Holiday Gift Set includes uncirculated coins* from 2019—$2, 25¢, 10¢, 5¢. Features a specially struck $1 piece available only in this gift set. Personalize each gift set with important milestones, best wishes or a message to mark special moments. Beautiful and unique graphic envelopes enclosed to enable immediate posting and personalized gifting. Get yours today for only $21.95!
Royal Canadian Mint is offering free shipping on orders of $100+.