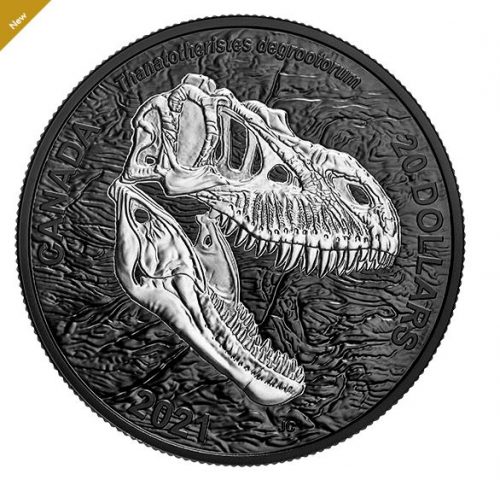 Royal Canadian Mint has released two new coins. The first coin is this 1 oz. Pure Silver Coin – Discovering Dinosaurs: Reaper of Death – Mintage: 7,500 (2021). It features the fossilized skull of Thanatotheristes degrootorum, a tyrannosaur species recently discovered in Canada. Beneath the black rhodium plating, the engraved rock texture represents the formation in which the fossil fragments were found. Get yours today for $109.95 plus FREE shipping.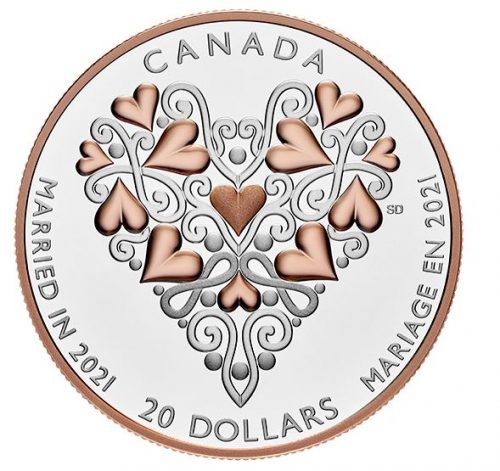 This second coin, Best Wishes On Your Wedding Day – 1 oz. Pure Silver Coin with Pink Gold Plating (2021), is a beautiful celebration of love and an artistic ode to marriage–an occasion when two individuals mark their commitment to one another. Fittingly, two different design elements—hearts and arabesque-style scrolls—come together in one intricately engraved pattern that forms a large heart shape. Get yours today for $119.95 plus FREE shipping.
Royal Canadian Mint offers FREE shipping on orders of $100 or more.
Click here to start shopping at Royal Canadian Mint.