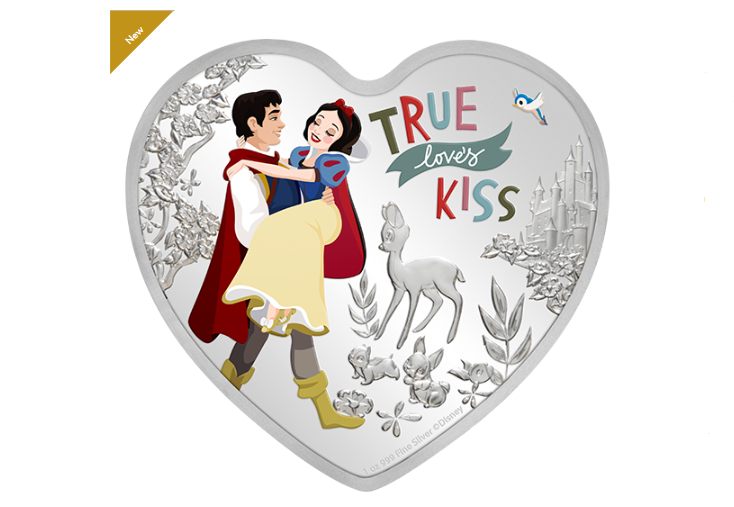 The Royal Canadian Mint is offering new collectible coins. The Disney Love Pure Silver Heart-Shaped Coin  features Snow White and her Prince. This adorable couple appear alongside the words "True Love's Kiss", a reminder that Snow White was awakened from the wicked Queen's spell with "love's first kiss". The engraved background is adorned with delightful woodland flora, fauna and Snow White's castle. And, your coin is presented in a delightful book-style packaging, enhanced with sweet imagery. Get yours today for only $119.95!
The Love is Precious Pure Silver Coin features two exquisite, coloured Birds of Paradise, representing lovers, surrounded by a myriad of flowers. Your coin is presented in an elegant heart-shaped coin case! Get yours today for only $109.95!
Royal Canadian Mint is offering free shipping on orders of $100+.