Royal Canadian Mint is offering some beautiful new collectible coins. This Disney's The Muppets Pure Silver 4-Coin Subscription Kermit Coin (2019) is the first in the series that includes Fozzie Bear, Miss Piggy and Animal . The Muppets Coin Collection showcases Kermit and his friends, each on a 1 oz. pure silver coin, enjoying their work on the Muppets show. The use of eye-catching Muppets packaging—with a different colour for each character—creates a vibrant set when displayed together. The addition of The Muppets logo adds a nostalgic touch, while the fun design captures the essence of The Muppets. Get yours today for only $119.95!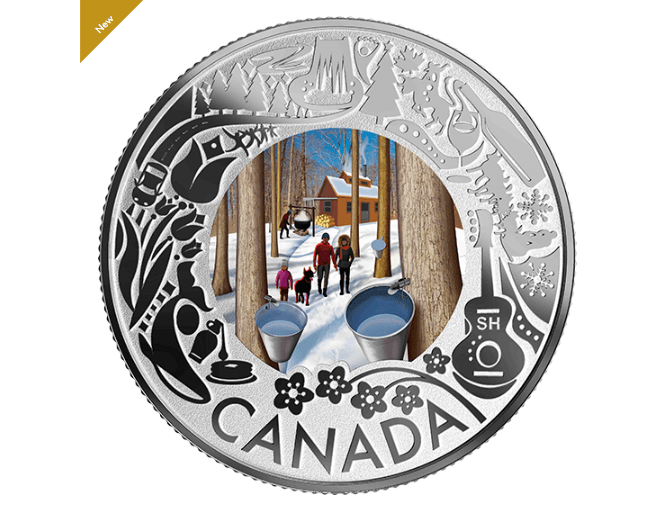 This Celebrating Canadian Fun and Festivities – Maple Syrup Tasting Pure Silver Coloured Coin samples the sugar bush experience in eastern and central Canada, where visitors enjoy sweet treats and learn about a syrup-making process that originated with the Indigenous peoples of Canada. Get yours today for only $49.95!
Royal Canadian Mint is offering free shipping on orders of $100+.
Click here to start shopping at Royal Canadian Mint!