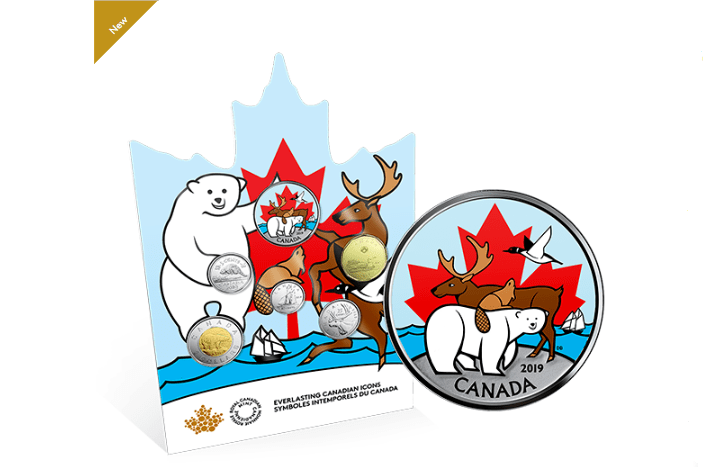 Royal Canadian Mint is offering new collectible coins. The Everlasting Canadian Icons 2019 Canadian Circulation Coin Set features Canada's coin superstars! The beaver, Bluenose, caribou, loon and polar bear — these are the images we're used to seeing on our everyday coins. Our circulation superstars are together in this set that gives you one of every classic denomination for 2019: 5-cents, 10-cents, 25-cents, one-dollar and two-dollar. Get yours today for only $29.95!
The Lights of Parliament Hill Pure Silver Coin features the unique Colour Reveal technology, a Royal Canadian Mint first! Using a black light to highlight the coin, the Peace Tower glows with Northern Lights in the dark, just like Parliament Hill at night! Northern Lights on Parliament Hill is a magical sound and light show that attracts over 200,000 spectators in Ottawa each year. The imagery projected onto the Peace Tower in Ottawa is a dream-like voyage through the wonders of Canadian culture and history that you'll want to keep with you. Get yours today for only $104.95!
Royal Canadian Mint is offering free shipping on orders of $100+.