Royal Canadian Mint is offering new collectible coins. The Frozen: Magic of the Northern Lights Collection Elsa Pure Silver Coloured Coin is the first in a 5-coin subscription. Subscribe today and then relax knowing you will receive all five coins (each coin just $99.95)! Coins in your subscription include: Coin 1 Elsa (priced at $99.95), Coin 2 Anna (priced at $99.95), Coin 3 Olaf (priced at $99.95), Coin 4 Kristoff and Sven (priced at $99.95), and Coin 5 Elsa and Anna (priced at $99.95). Get your for only $99.95!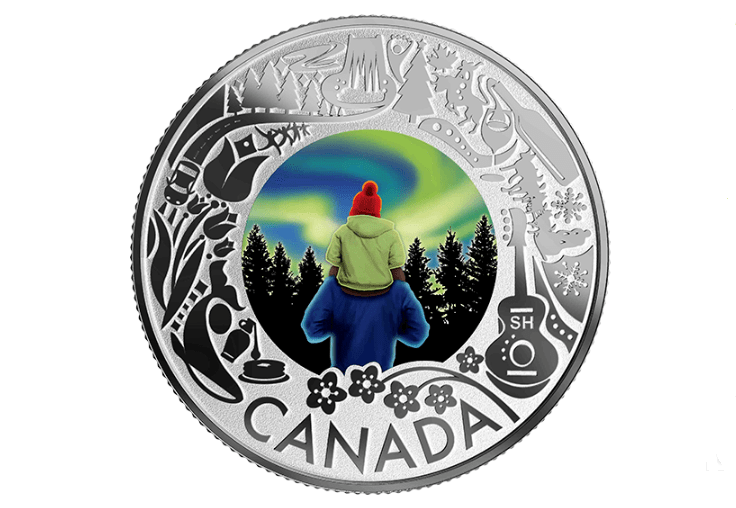 The Aurora Borealis: Celebrating Canadian Fun and Festivities Pure Silver Coloured Coin captures the wonder of seeing the aurora borealis in Canada. It appears as a faint ribbon of colour in the night. Slowly, it strengthens and expands before bending and arching its way across the cloudless sky, like a dancing pathway to another world. As shown on our second-to-last Fun and Festivities coin, the aurora borealis—or Northern Lights—is one of nature's most wondrous light shows. And Canada offers you a front-row seat to this curtain of glowing colours, which lights up our skies and our spirits during the colder months of the year. Get yours today for only $49.95!
Royal Canadian Mint is offering free shipping on orders of $100+.