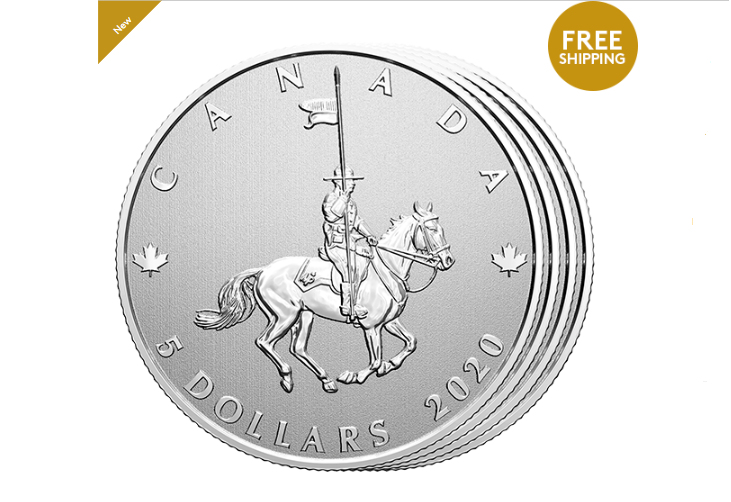 Royal Canadian Mint is offering new collectible coins for 2020. The Moments to Hold Pure Silver 4-coin Subscription is your essential set for 2020. This compilation puts some of the year's most important moments and celebrations in the palm of your hand. Coin #1, now available, is a tribute to the Royal Canadian Mounted Police, which became Canada's national police force 100 years ago. Coin #2 – May 2020. Coin #3 – July 2020. Coin #4 – October 2020. Get yours for only $24.95! Comes with free shipping!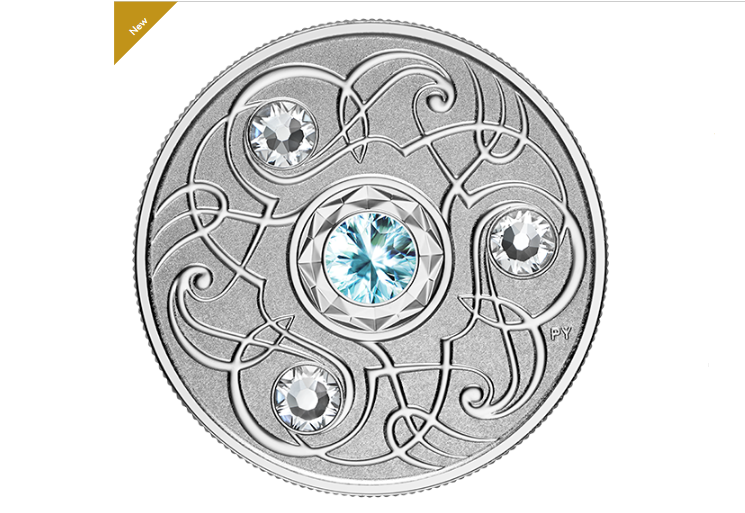 The March Birthstone Pure Silver Coin made with Swarovski Crystals sparkles like the turquoise waters of Lake Louise. Throughout history, aquamarine was believed to protect seafarers and guarantee a safe voyage. For those born in this first month of spring, March's icy blue birthstone is said to bring courage, calmness and hope.  Flanked by three smaller Swarovski® crystals and surrounded by a Celtic art-inspired design, the colourful Swarovski® crystal at the centre is a token of good fortune—not just in your birthday month, but for the whole year. And with the help of a bezel kit (not included), your coin will easily become a cherished piece of jewellery that expresses who you are. Get your for only $54.95!
Royal Canadian Mint is offering free shipping on orders of $100+.