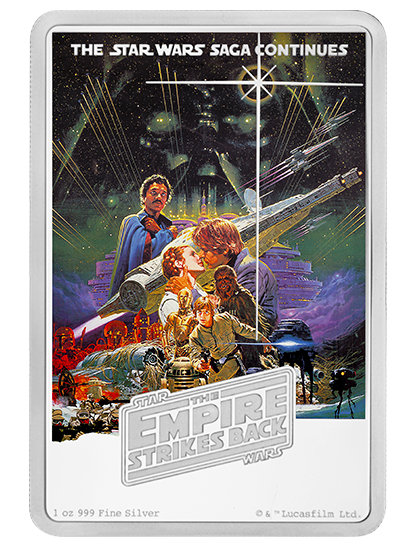 While this coin doesn't necessarily fit the mould for being a circular coin like most offering from the Royal Canadian Mint, the Star Wars: The Empire Strikes Back Poster Collection – 1 oz. Pure Silver Coloured Coin (2017) is a rarity that most people will want in their coin collection either for novelty or for being a die-hard Star Wars fan.
The coin is being offered in extremely low mintage (only 10,000 worldwide) and it will feature the exact same image used for the second film in the Star Wars trilogy. The coin sells for $129.95, which meavns that it will also qualify for free shipping since it is above the $100 minimum.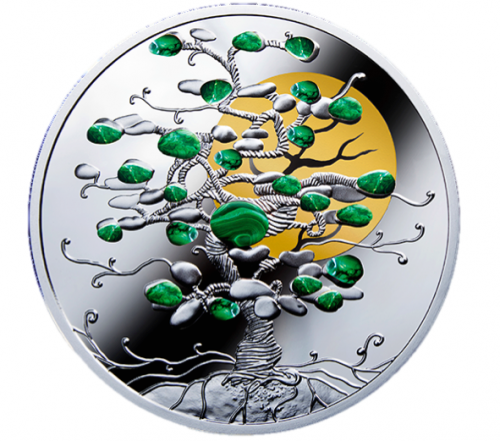 The second coin available from the Mint today is the recently replenished 1 oz. Pure Silver Coin – Tree of Luck – Mintage: 1,000 (2017), which is back in stock after previously selling out from the Mint of Poland. This lucky coin, which is partially what the tree of life symbolizes, is also a well known symbol for affluence and prosperity. Considering the coin had already sold out, it's already living up to the expectations of being a coin that brings good fortune!
The tree of luck coin will cost $139.95, so it too will qualify for free shipping from the Mint.