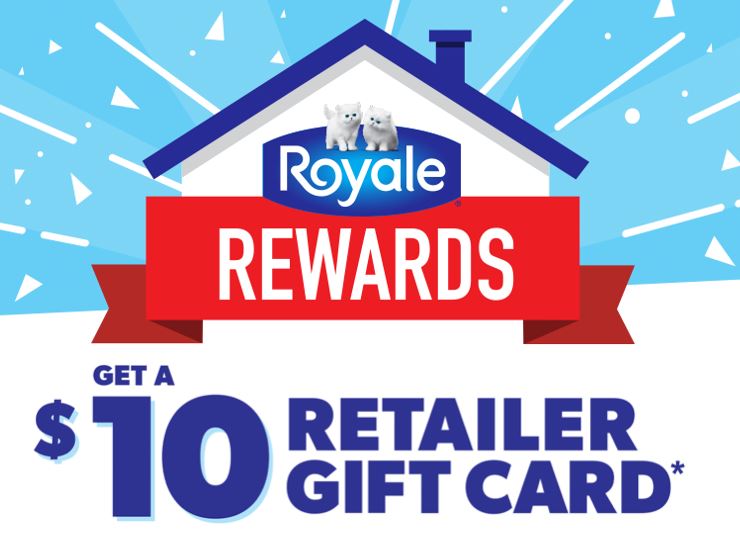 Get rewarded for purchasing Royale products with this new promotion! Spend $30 or more before taxes on Royale products at ONE participating retailer until January the 31st 2020, and get a $10 retailer gift card.
A few things about this promotion…you are able to make multiple purchases to hit the $30, however, these purchases that must add up to $30 must be made from the same retailer. When you submit your receipt, you will then receive a gift card for that retailer. For example, if your purchases were from Amazon, you will receive a $10 Amazon gift card, if your purchases were made from No Frills or Superstore you would receive a $10 Loblaws GC, purchases from Shoppers Drug Mart would get you a $10 Shoppers Drug Mart gift card, and so on.
You can see the full list of retailers in section 10 of the terms and conditions so take a look to be clear on the gift card you would receive. If the store from which you have made your purchase/purchases is not on the list, you will receive a $10 pre paid credit card instead.
Click here for full details of this offer.