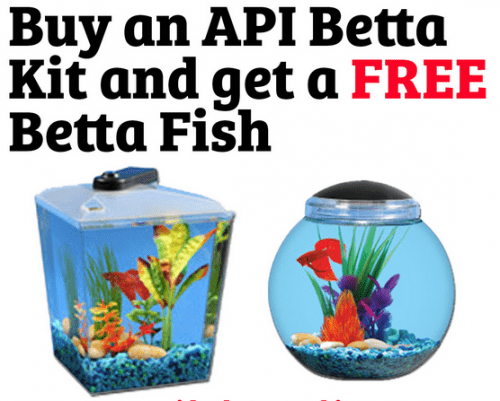 Ruffin's Pet Centres Canada has an excellent new In Store promotion available!
You can head into your local Ruffin's Pet Centre Canada if you are in the market for a Betta Fish or Betta Fish Kit! You can currently by an API Betta Kit and receive a FREE Betta Fish! How cool is that?
This API Betta Kit from Ruffin's is a perfect starter kit which is recommended for Tropical Fish such as Betta, Zebra Danios, White Clouds as well as Guppies. It include LED Lighting with 7 colours. It also has durable construction and a panoramic type view! This kit also comes with some food and other necessities for your new Betta fish.
This offer is valid from October 24th, 2014 through to October 31st, 2014 so take advantage of it while you can. I was actually thinking about getting a Betta Fish for my kitchen counter, so I will be taking advantage of this offer. What about you?
Click here to check out this Ruffin's Canada offer!