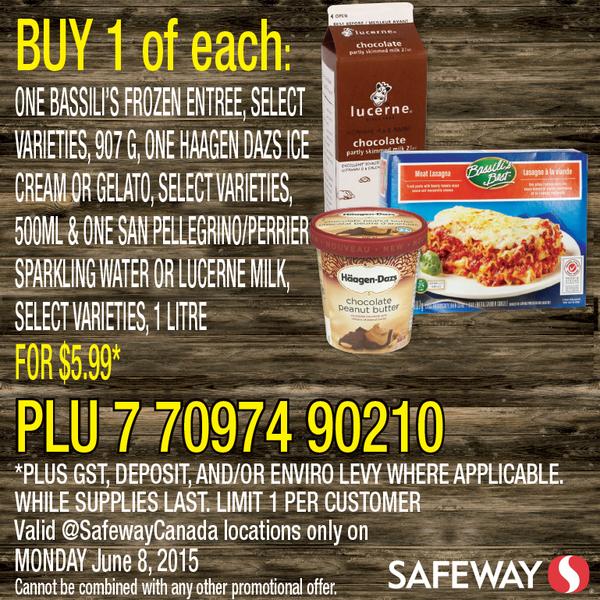 It is Monday and that means there is a new Safeway Canada Monday Daily Meal Deal available. Today only, Monday, June the 8th, 2015, while supplies last, you can get a fantastic deal on this combo at any Safeway Canada location. For a total cost of just $5.99, you can pick up this meal deal at Safeway, which includes the following items:
One Bassili's Frozen Entree (select varieties, 907g)
One Haagen Dazs Ice Cream or Gelato (select varieties, 500ml)
One San Pellegrino or Perrier Sparkling Water or Lucerne Milk (select varieties, 1L)
An amazing offer considering the regular price of just the Haagen Dazs alone is around $5. This is like buying the ice cream and getting the 2lb entree and beverage for free.
GST, deposit, and enviro levy may also apply, and there is a limit of one offer per customer while supplies last, so get to Safeway early!
Click here for more about the Safeway Canada Monday meal deal offer.