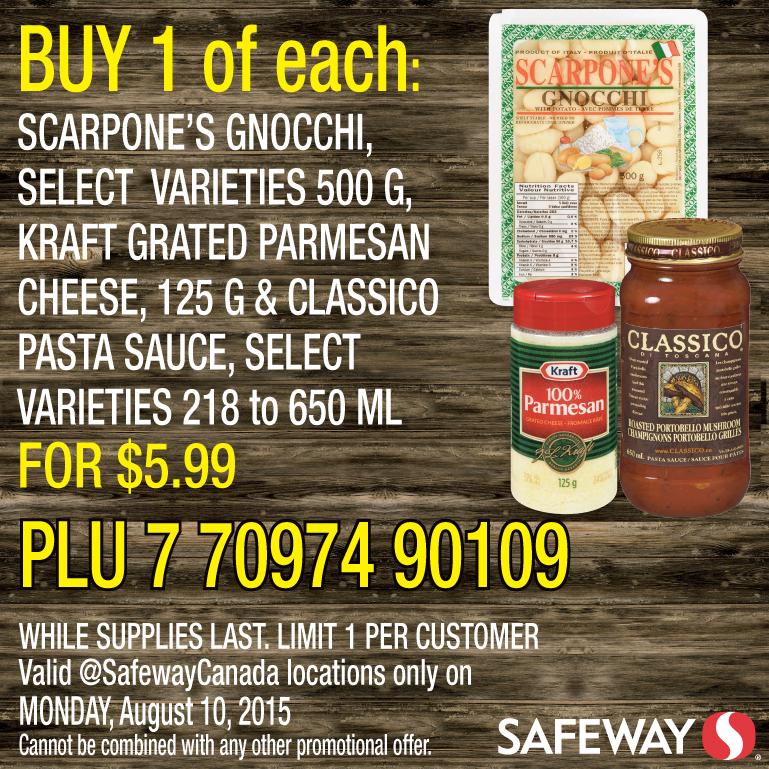 Safeway Canada releases some amazing deals every Monday that cover you for dinner for the entire family. This week is no exception, as you can head into Safeway today and purchase Gnocchi, Pamesan Cheese, and Pasta Sauce for only $5.99!
Today's deal includes your purchase of:
Scarpone's Gnocci, select varieties 500g
Kraft Grated Parmesan Cheese 125g
Classico Pasta Sauce, select varieties 218-650mL
If you're craving Italian, this is a great deal on a meal that will be filling for the entire family! All you have to do is add some great sides like garlic bread, or a salad!
This offer is valid Monday August 10, 2015 only. This offer is valid while supplies last. There's a limit of one per customer.
Click here to view more offers from Safeway Canada.