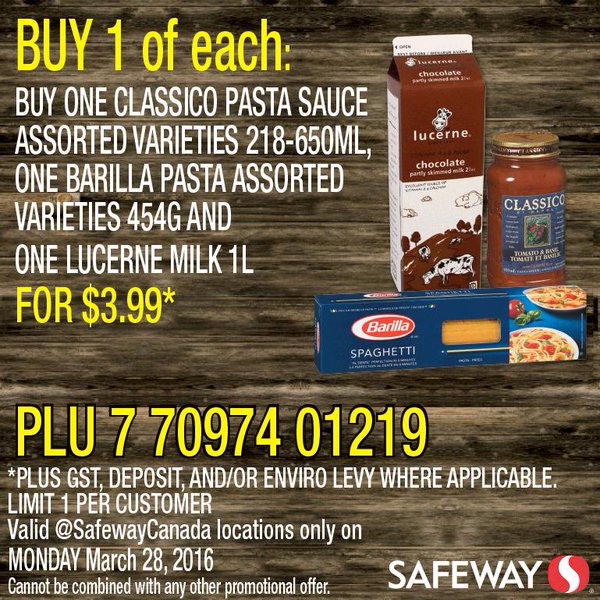 Safeway Canada's deal of the day is here, which means you can enjoy a meal for only $3.99! Have a spaghetti night with the family with this deal which includes pasta and pasta sauce! There is a limit of 1 per customer and this offer is valid today, March 28, 2016 only at participating Safeway stores. It includes:
One Classico Pasta Sauce, assorted varieties 218-650mL
One Barilla Pasta, assorted varieties 454g
One Lucerne Milk select varieties 1L
The PLU number is 7 70974 01219.
Click here to view the Safeway Canada flyer.