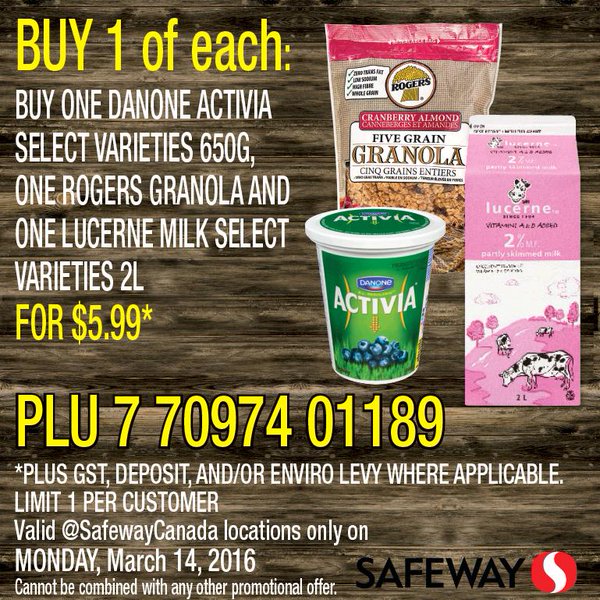 Safeway Canada's deal of the day is perfect for a healthy breakfast and it costs only $5.99! Make your own yogurt parfait with this deal. There is a limit of 1 per customer and this offer is valid today, Monday, March 14, 2016 only. It includes:
One Danone Activia select varieties 650g
One Rogers Granola
One Lucerne Milk select varieties 2L
The PLU number is 7 70974 01189.
Click here to view the Safeway Canada flyer.