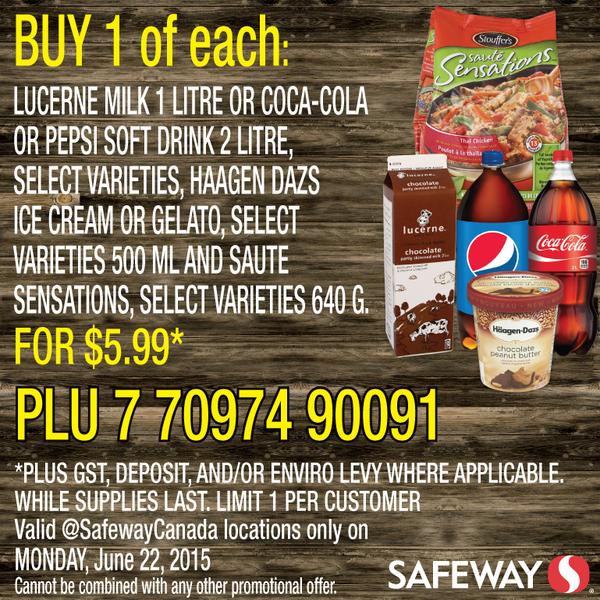 Safeway Canada has a new deal on the day that offers you some amazing savings on groceries. Head over to Safeway today and you can purchase Sautee Sensations, Haagen Dazs and a beverage for just $5.99! You get a little bit of variety to cater to your taste buds with this deal, as you can pick one of each:
Lucerene milk (1L), Coca-Cola Soft Drink (2L), or Pepsi Soft Drink (2L)
Haagen Dazs Ice Cream or Gelato (select 500mL varieties only)
Sautee Sensations (select 640g varieties only)
If you're near a Safeway, it's a great idea for an affordable dinner option!
This offer is on June 22, 2015 only. There's a limit of one per customer while supplies last. You cannot combine this with any other promotional offer.
Click here to view more offers from Safeway Canada.