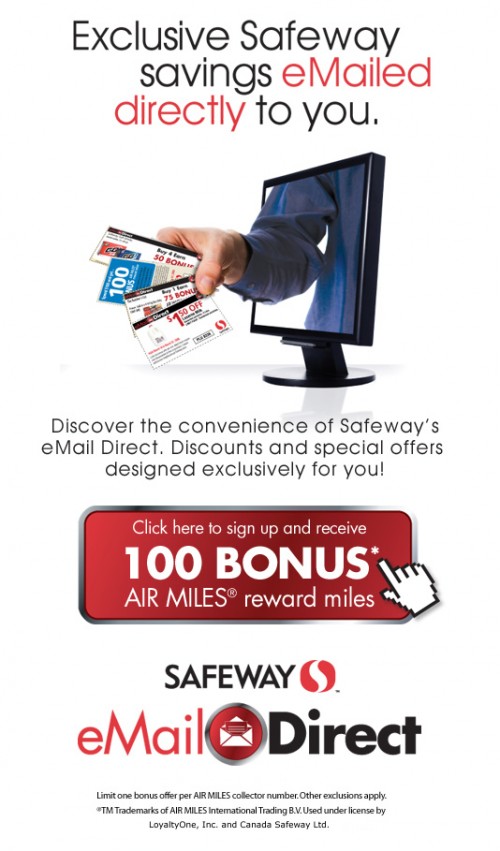 If you have not already signed up to get Safeway's Exclusive savings emailed directly to you perhaps this will sweeten the deal enough for you….get 100 Bonus AirMiles reward miles when you sign up!!!  You will receive an email from Safeway Canada each sunday that usually has 4-8 coupons filled with special discounts or bonus Airmiles Reward Miles
Click here to sign up for Safeway's email direct with special discounts and savings and to receive your 100 bonus Air Miles reward miles.
Here is an example of this week's special savings and bonus Airmiles: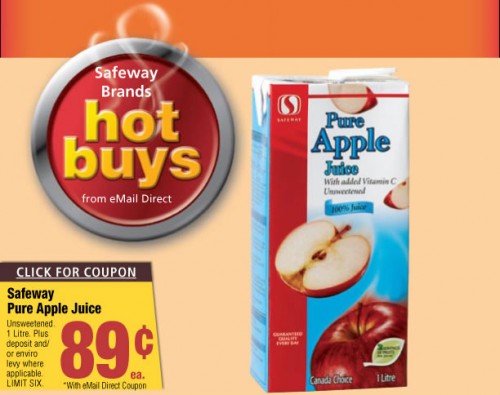 Click here to get your copy of this week's Safeway Canada's Email Direct Coupons These coupons are valid until August 8th.
Do not delay and sign up today!