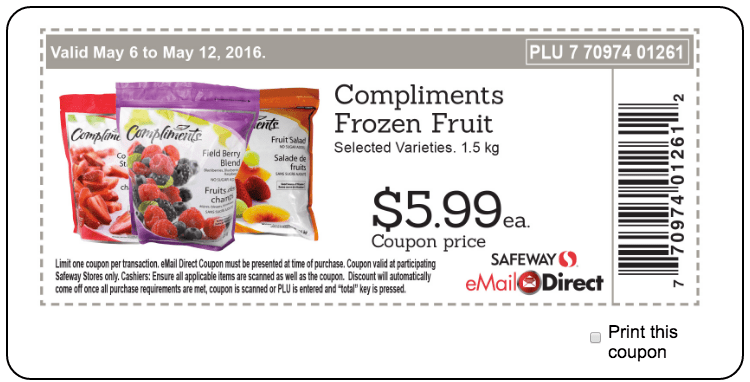 Safeway Canada released their new weekly coupons! The Safeway Canada coupons are valid in store from, Friday, May 6, 2016 until Thursday, May 12, 2016. The coupons include:
Get Compliments Frozen Fruits selected varieties 1.5 kg, for $5.99 each
Get Compliments Tortilla Wraps selected varieties 360 g, 2 for $5.00
Get Compliments Balance Frozen Yogurt selected varieties 946 mL, for $3.99 each
Get Sensations Mini Crisps, for $4.99 each
Get Compliments Organic Salads selected varieties 142 g, for $3.99 each
Click here to view the Safeway Canada coupons.
Click here to view the newest Safeway Canada flyers.