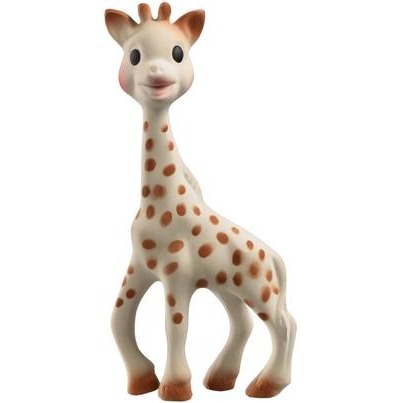 This versatile, 100% natural rubber toy for babies on Well.ca is on sale for $17.99 from $23.99. Sophie is known for stimulating a babies five senses in their time of development.
Spots stimulate sight
Squeak inside stimulates ears and teaches the relationship between cause and effect
Sophie is safe to chew, especially good for teething pain
Light weight and soft to touch
Natural rubber gives off the scent of hevea tree and is recognizable to the baby
Though this may be expensive for a baby toy, it is completely safe and widely effective for a babies stimulation. If natural baby toys are of interest to you, now would be a great time to try one out while Sophie the Giraffe is on sale.
Click here to get Sophie the Giraffe from Well Canada
Also, click here to get Well.ca deals of the week.