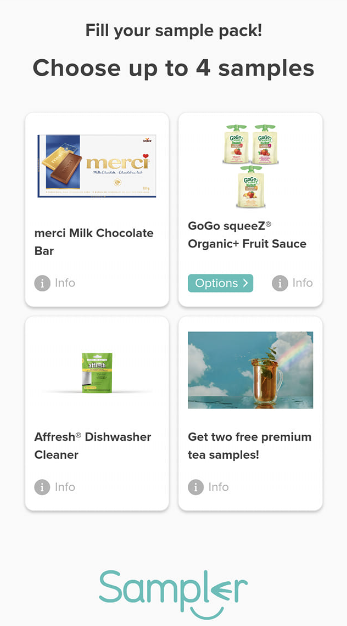 If you check your Sampler account this evening, you might find that you are offered some new samples! If you are used to not getting samples like myself, I urge you to check this time because I was offered four samples, including free chocolate! I almost didn't even bother checking so I'm glad that I did. Here are some of the samples that you might be offered this time around:
merci Milk Chocolate Bar
GoGo squeeZ Organic+ Fruit Sauce
Affresh Dishwasher Cleaner
2 Premium Tea Samples
Some people seem to be getting an offer for Toffifee instead of the merci chocolate bar, so here's hoping most of you get free chocolate! If you are offered the GoGo squeeZ Organic+Fruit Sauce you will have your choice of three different flavours.
Click here to check your Sampler account for new free samples!