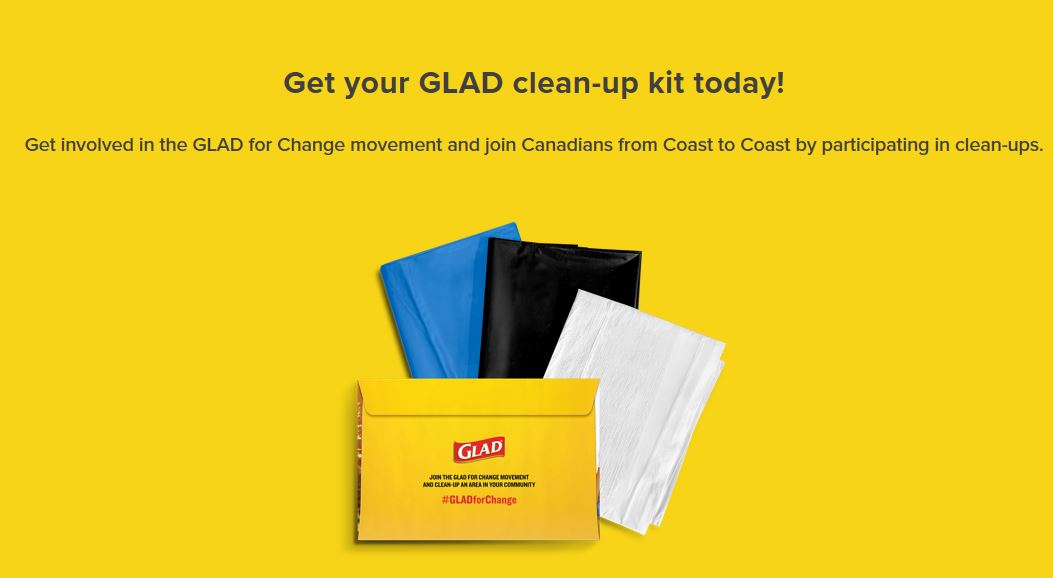 The Sampler app has another freebie available! Click the link below to visit Sampler and get your free Glad Clean-Up Kit.
The Glad For Change Clean-Up event will happen between June the 26th and July the 4th of this year. Your complimentary clean-up kit will contain everything required to help clean up a part of your community during the Clean-Up event. Your kit will contain a Glad black bag for trash, a Glad white bag for smaller trash items, and a blue bag in which you can put any recyclable items that you come across.
If you wish to share images of your efforts on social media, you may use the hashtag #GLADforChange.
Click here to request your free Glad For Change Clean-Up Kit through the Sampler app.