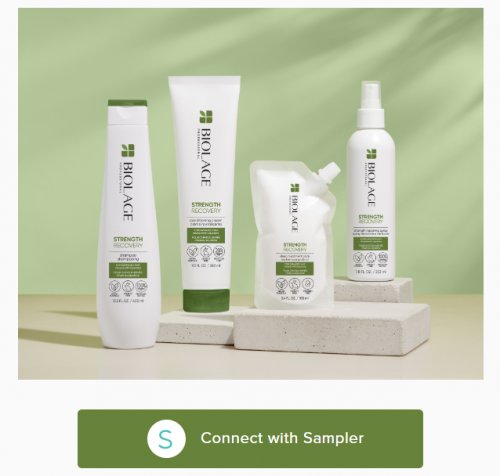 Today Sampler Canada has a new sample opportunity available! If you qualify, you can try the Strength Recovery line of Biolage hair care.
If you do not have a Sampler account you can go ahead and create one first. Once you are signed in you will be asked a couple of questions in order to determine whether or not you qualify for the sample. In most cases not everyone will qualify for samples through Sampler, but don't be discouraged. Samples are available frequently and you will certainly qualify for some of them.
In this case you will be asked whether or not you are familiar with Biolage, and whether or not you would purchase from a brand with more eco-friendly values. You will also be asked how likely you are to purchase hair care products with natural/cleaner ingredients.
Click here to see if you qualify for this free sample offer.