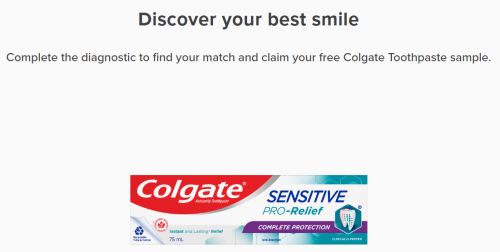 Sampler Canada has a new sample opportunity today, this time for Colgate Sensitive Pro-Relief toothpaste. Not everyone will qualify for this one, so click the link below to see if you qualify. If I recall correctly, there was a sample of this not long ago that I received through Sampler, so perhaps this one is for those who did not receive it last time around. If it is the same sample it will likely be full size!
If you are used to logging in to Sampler via Facebook you will see that you no longer have that option. Click the "Looking for Facebook login?" link for further instructions. You will need the email for the Facebook account with which you signed in, and you will then have to reset your password and sign in with this info going forward.
Click here to get your free sample of Colgate Sensitive Pro-Relied toothpaste.