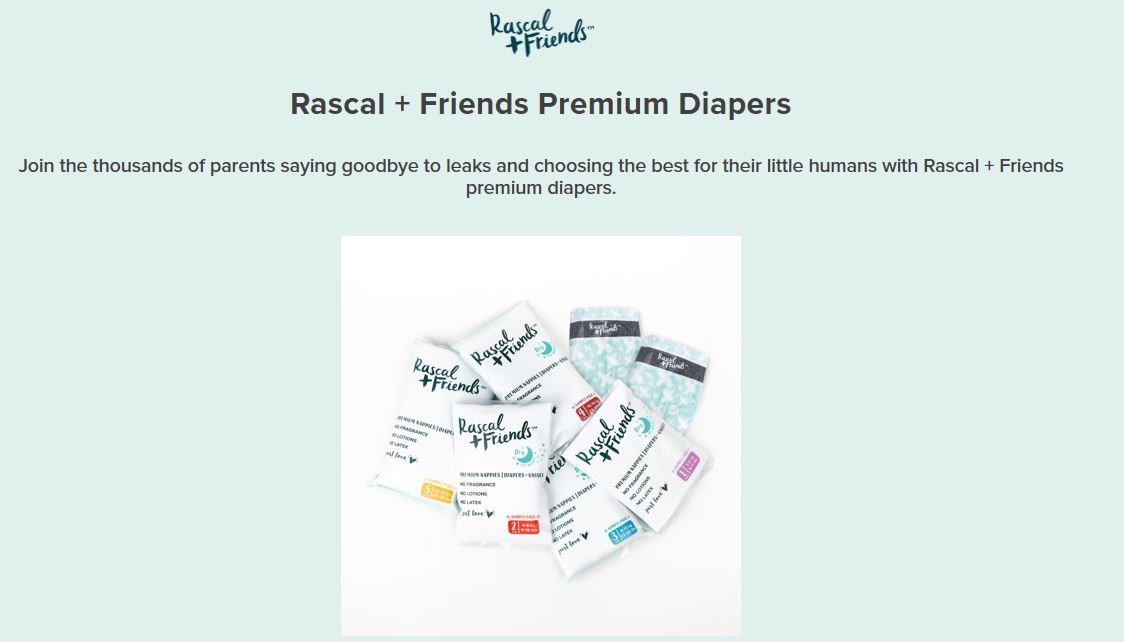 You may be hesitant to try a different brand of diaper for your little one in case they don't work out. Sampler Canada currently has free samples of Rascal + Friends premium diapers available, so that you can test them out worry free!
To see if you qualify for this free sample you can slick the link below to get started. You will first have to sign in to your Sampler account, either through email of Facebook. If you do not have a Sampler account you can go ahead and register.
You will then have to answer a few questions, which involve where you shop for diapers, which brand you normally purchase, etc. If you are a match for the sample you should receive it in the mail in a couple of weeks.
Click here to see if you qualify for a free sample of Rascal + Friends premium diapers from Sampler Canada.