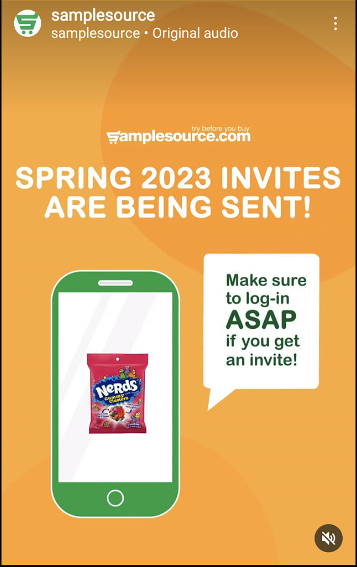 Its time to start checking your emails because invitations are currently being sent out for the SampleSource Spring 2023 Sampler! Check the email that you used to register as quickly as possible, because still will still go quickly!
I'm not sure if it is just today that invites will be sent out, or if this will be done over the course of a few days, so we will have to wait and see. If you are interested in getting the most samples available to you just keep an eye on your email.
The spring sampler this year is by email invitation only, so without an email unfortunately you will not be getting samples this time around and hopefully you will have better luck with the fall sampler. If you are not registered at all with SampleSource you can sign up through the link below and then you might be eligible for the fall sampler.
Click here to register with SampleSource.