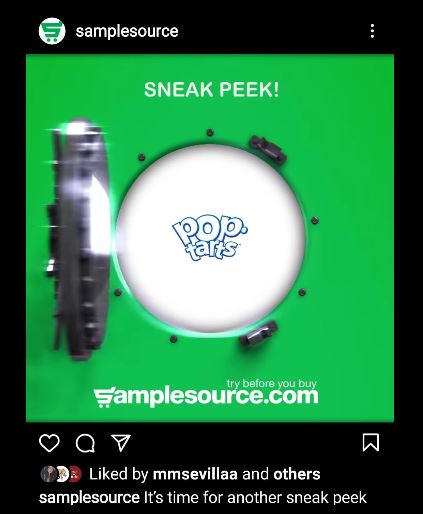 The SampleSource spring sample box will be coming soon and they have just given us a second sneak peek at what may be in the box this time! Possible samples may include products from the following brands:
One
Nestle L'Atelier
Olivieri
Pop Tarts
The actual samples that you are offered will depend on your profile and the answers to your questions when the spring sample box is live. You will also need to be quick when it does go live, because samples will start to deplete very quickly. If you are wondering when the box will be available, it is typically a Tuesday morning, however, the exact date is unknown. There may be another sneak peek before it goes live as well.
To be prepared, make sure that you are registered with an account and that your profile and mailing address are up to date. We will let you know when the box is live. I often find that people say by the time they received the email that they could order the box, most samples were sold out. You DO NOT need to wait for an email. Once it is live everyone may choose their samples.
Click here to register for SampleSource.