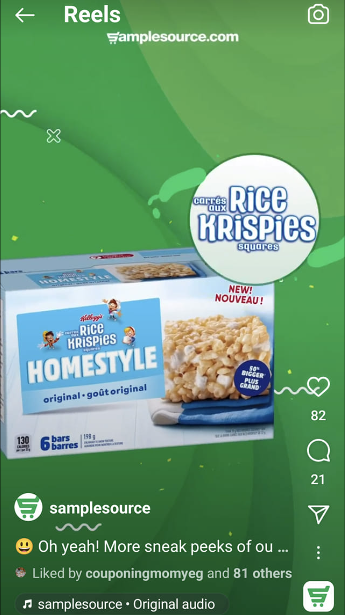 We now have a thirds sneak peek from SampleSource Canada, hinting at some of the brands that you might be receiving in the spring sample box, which will be happening soon! Those who are able to get a spring sample box might be receiving items from the following brands:
Sheba Bistro
Rice Krispies Homestyle Bars
Kind Bars
Samplse can come in the form of the actual product, and in some cases you might receive a free product coupon. In order to receive this spring sampler you must be sent an invitation by email. Watch your email because invites will be sent out in the near future. In order to be eligible to receive an invite you must first be a member of SampleSource. If you do not have an account you can register through the link below. Invites are not guaranteed, but hopefully if you weren't invited to get samples in fall you will have better luck this time around.
Click here to register for SampleSource.