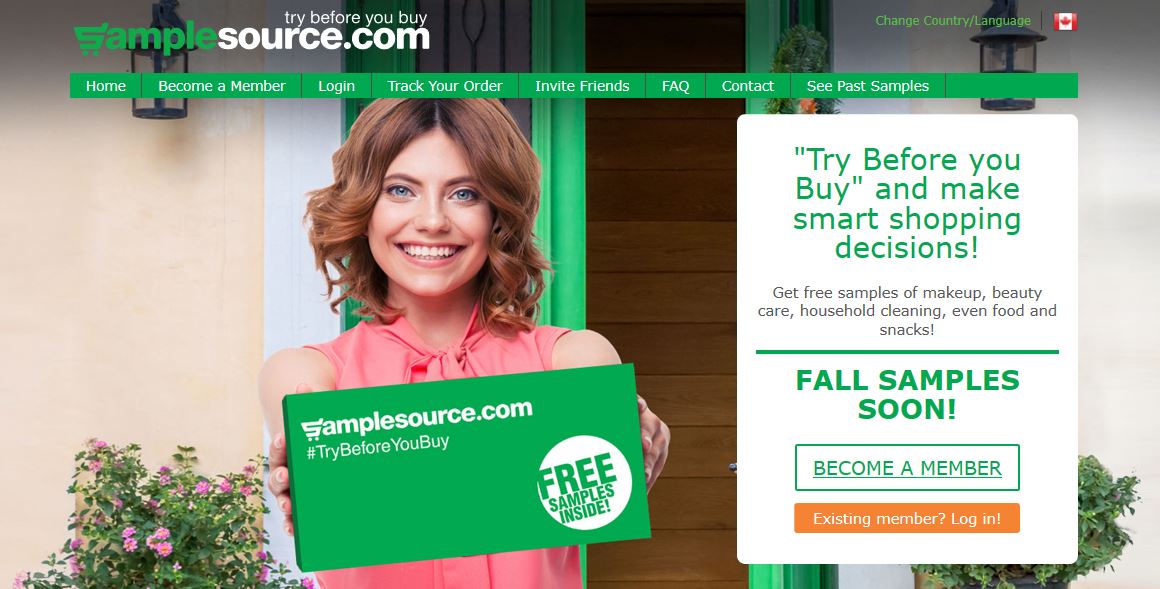 I may be wrapped up in virtual kindergarten and grade one at 9am should this go live today, so I will give you the heads up bright and early this morning. Since it didn't go live last Tuesday, it's almost certain that the SampleSource fall sample box will be available at 9am eastern time this morning.
Make sure that you have an account and that your information is up to date before 9am. Once it goes live the site becomes extremely busy and you may not even be able to make an account at that time, and samples may be running out as you are attempting to register.
If you order your sample box come back and let us know how many samples you were able to get this time!
Click here to visit the SampleSource Canada website and watch for it to live at 9am eastern time.