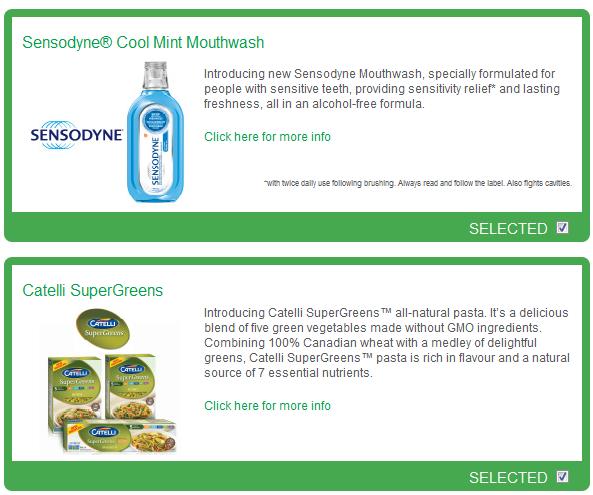 I will keep this brief so you can quickly go and grab your SampleSource spring sampler which is now live! I just ordered mine and it contained 17 samples!
To get your sampler, you must sign in to your account and you will then be asked a series of questions about product use in your household. You will then be asked to select your samples which may vary depending upon your answers. For example, if you don't have a pet then you will not be asked to select a pet food sample. Samples going out in this box may include Catelli Pasta, Brookside Chocolate, Sensodyne Mouthwash, Nordica Cottage Cheese coupons, and more!
Click here to access your account and order your SampleSource spring sampler, or sign up fast to get your order in! Select samples tend to deplete quickly so don't hesitate!
UPDATE: SampleSource is back up as of 1pm ET – go get your samples!