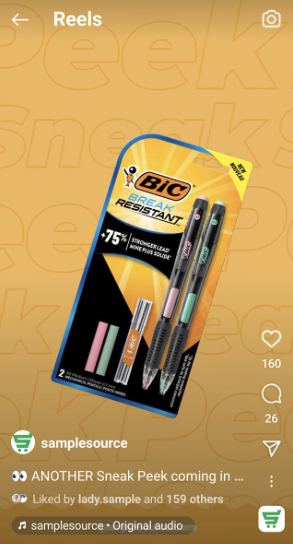 SampleSource Canada has released a third sneak peek for their spring sample box, and those of you who receive invites might be receiving a sample of Bic Break Resistant Mechanical Pencils!
The samples that you will be able to choose from if you are invited will depend on availability and the answers to the questionnaire that you have to complete. Some samples are available in lesser quantities than others and will run out quickly. Starting with the fall sampler, SampleSource boxes became by invite only, so keep an eye on your emails. No one knows exactly when they will start sending out invites, but it should be fairly soon.
If you are not registered with SampleSource you can make an account by clicking the link below. Creating an account gives you the chance to get an invite to receive the spring and fall sample boxes. There are also sample opportunities throughout the year.
Click here to create an account with SampleSource Canada.