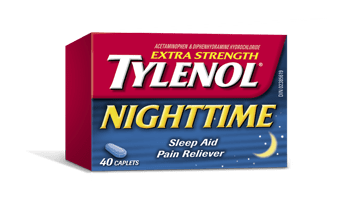 We told you just the other day that there would be a couple of VIP SampleSource free sample offers to look forward to in the near future. The first of these free sample offers is now available, and is for Tylenol Nighttime.
Normally you would have to receive a VIP member email invitation in order to request these samples, but there is some good news this time around. No email invitation is necessary, and everyone can request a sample by signing in to their SampleSource account.
Samples are only available while supplies last, so be sure to request yours as soon as possible. We will let you know when the second VIP offer that is coming is available, and whether or not it is also available to everyone.
Click here to request your free sample of Tylenol Nighttime through SampleSource.