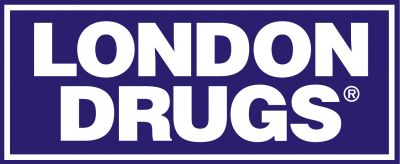 For all of us lucky to have London Drugs we all know just how much we can save while shopping there with price matches and coupon stacking.  I recently discovered a way to save even more money.
I have always been aware that LD guarantees the lowest price on your purchase for 30 days from the date of purchase but to be honest I never followed through with this.  I thought if I was already saving so much money through coupons why would I bother to keep an eye on the prices for the next 30 days?
Well that all changed this week.  I buy many diapers for donations and last week LD had a sale on Huggies for 2 for $30.00 which was a pretty decent price.  Well this week Superstore has blown us away with Huggies on sale for 2 for $25.00!  Last week alone I purchased 8 packages of Huggies which would make the price difference $20.00.  That was enough to motivate me to bring my old receipts back in and ask for my 30 day price guarantee.  No hassle, no questions, no problems!  My usual cashier refunded me the difference and I applied it to my current shopping trip which resulted in huge savings!
The moral of this story is do not be afraid to utilize store policies.  They are there for a reason and I guarantee that few people call them on it but if it is in place to save us money and ensure we return to the store to shop then we should use them.  I know that LD can sometimes be overpriced but if I combine that with their amazing customer service, their price matching policies, the ability to stack coupons and now their 30 day price guarantees I am sure to shop at London Drugs a little more often.