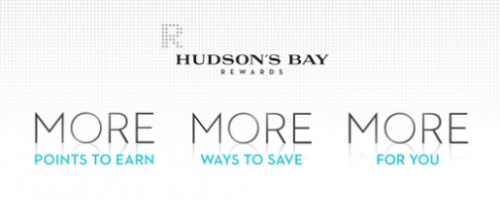 As Zellers stores close, Hudson's Bay are making some changes to their rewards program.  HBC Rewards are now known as Hudson's Bay Rewards.  When you log into your HBC account, you may be shocked to see a tiny point balance but don't worry it is part of the change.  All points have been divided by 40 so a $10 gift card now costs 2,000 points instead of 80,000 points.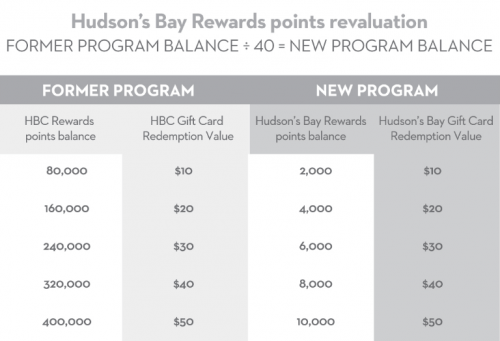 You can still redeem your points for Airmiles and can still use your old card when shopping.
You can also qualify for new special reward levels when you shop at least twice in a calendar year and spend over $400
Rewards Plus: $400-$1,199.99 – earn 1.5 points for every $1 you spend, plus advance notice of sales so you can shop before the general public and Presidents catalogue with speciall offers.
Rewards VIP: $1,200 or more – earn 2 points for every $1 you spend, the benefits of Rewards Plus and exclusive invitations to events including shopping nights at Hudson's Bay, a special VIP Hudsons' Bay website, dedicated customer service phone number, and beauty offers and deluxe beauty samples.
Click here for more information on the changes