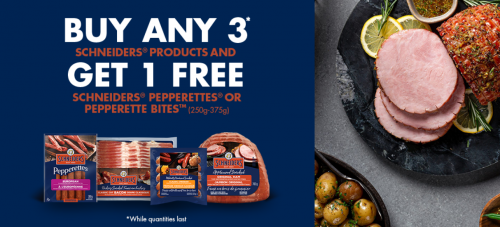 Last month there were nearly half a dozen different Schneiders coupons that were available through WebSaver, and here is a new hidden coupon. Buy any three Schneiders products and get 1 free Schneiders Pepperettes or Pepperette Bites 250g-375g, with the coupon you can find through the link below.
You can print one copy of the coupon, and you can order one copy of the coupon by mail, and you can do this each time you open the link in a new browser. The coupon has an expiry date of January 31st, 2023.
Some of the lowest priced items of which you can buy three to get the free Pepperettes are the 30g two packs of Pepperettes, priced at $2.18 at Walmart Canada, or the 45g pack of Schneiders Hot Rods priced at $2.47 each, also at Walmart Canada.
Click here to get your coupon for free Pepperettes when you purchase three Schneiders products.