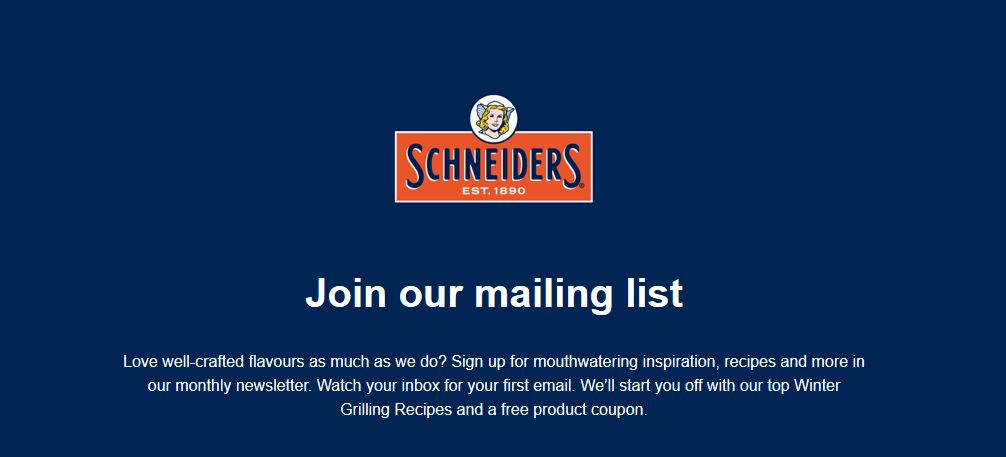 One great source of coupons is to join the mailing list of companies who sometimes offer coupons. For example, Janes Canada often includes coupons in their monthly emails, and these can sometimes be high value.
Schneiders Canada is currently inviting you to join their mailing list, and are offering a free product coupon when you get your first email.
You can click the link below to sign up, and then watch your inbox for that first email with more info about the free product coupon. Hopefully it's a coupon that you can then request by mail since many stores don't easily accept printed coupons for free products, and some stores refuse to accept them at all.
*Just editing to say that I received the email right away and it is in fact a printable coupon through SmartSource.
Click here to sign up for the Schneiders Canada mailing list.