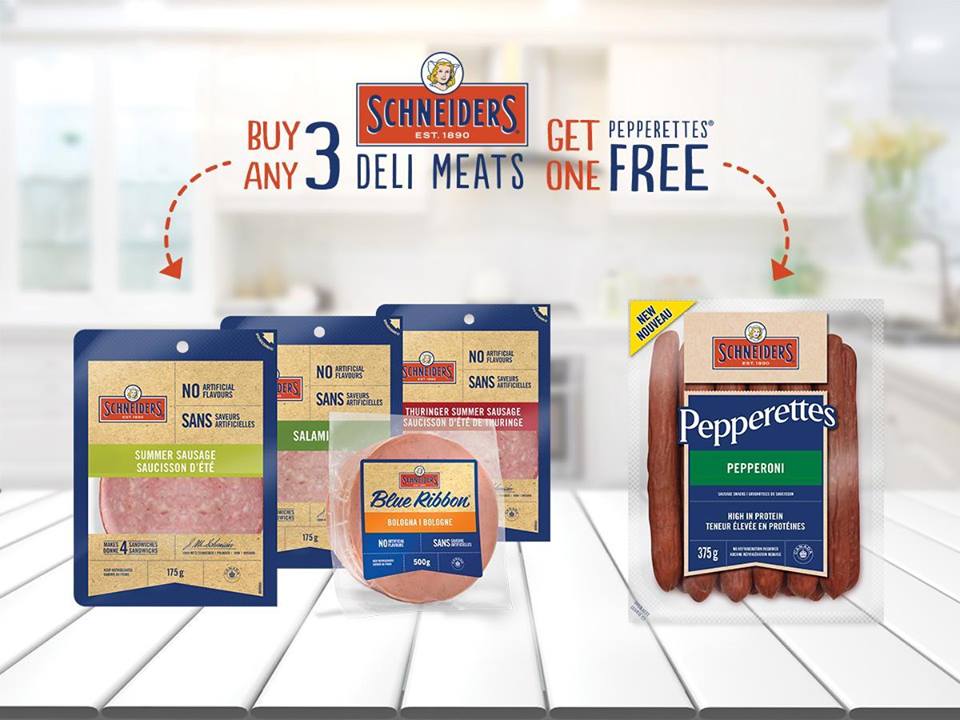 Schneiders Canada has a great deal for those of you looking to cut costs on back to school lunches. Look in store where Schneiders products are sold for this offer which gets you free Schneiders Pepperettes with the purchase of any three Schneiders deli meats.
I have spotted the peelie stickers you need for this offer on the qualifying products in store and there is also signage advertising the offer at many stores, so this offer is widely available, but only in British Columbia, Alberta, Saskatchewan, Manitoba, and Ontario. This offer is not available in other regions.
You must purchased three sliced deli meats in order to get the free 375g Pepperettes, and the best price this week, if you are in Ontario, is at Foodland, and Freshco, where you can pick up the 175g sliced deli meat for $2, and $1.99. Head to these stores or price match, and get three deli meats and a package of Pepperettes for just $6.